Chanadal ladoo|chanadal ladoo recipe|No Fried Motichur Ladoo|How to make chanadal ladoo|Indian Sweet recipe
In this video, I will show you how to make the perfect chana dal ladoo recipe. Chana dal is a type of split yellow gram and has a light, sweet flavor. It's used in many Indian desserts and dishes as a source of protein.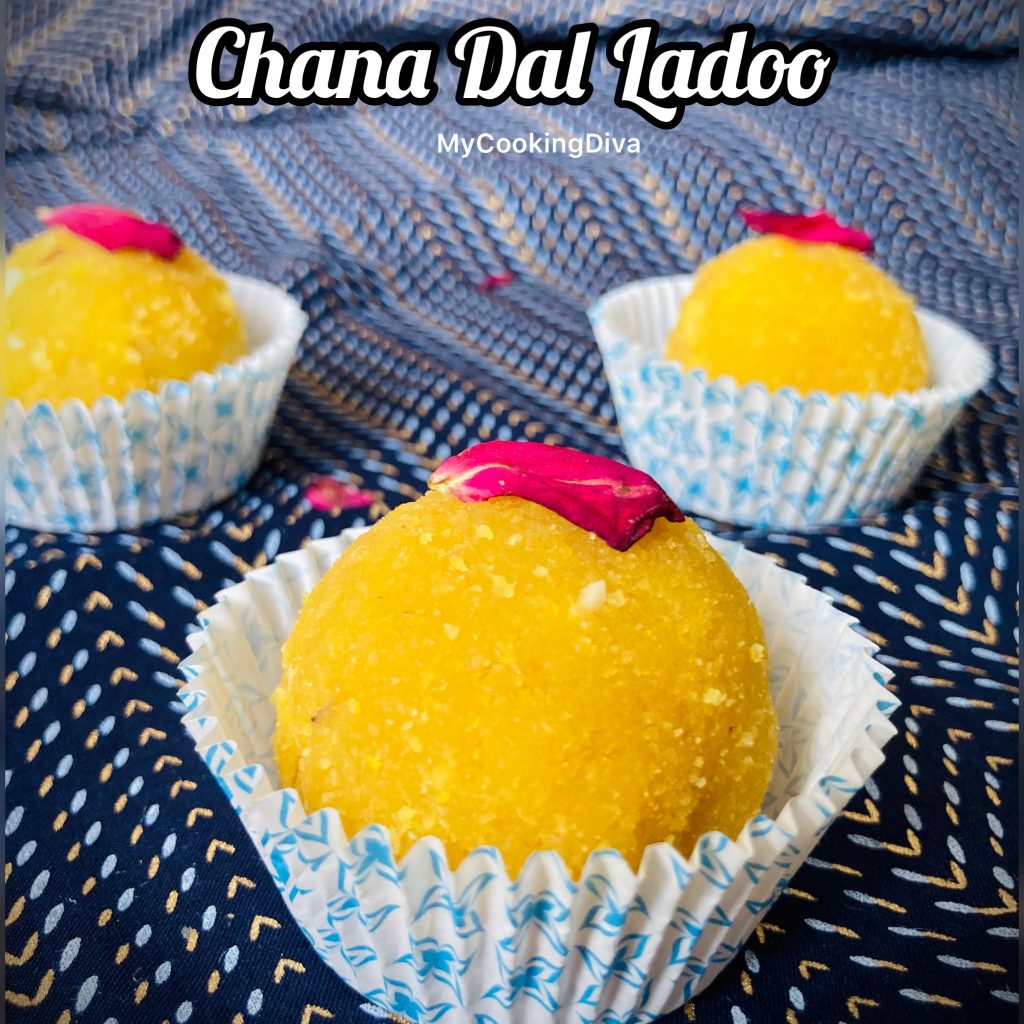 <br>How to make chana dal ladoo step by step direction <br><br>
soak 1 cup chana dal into a clean water atleast for 4 hours , also you can soak it whote night.
drain all water from soaked dal and transfer dal to the mixture jar and grind to a coarse paste without adding water.
heat 2 tsp ghee into a pan or kadai , add chana dal paste. mix it well.
roast on slow flame untill mixture dry completely. you will get a dry powder foam at the end.
it required around 15 minutes to dry all water.
once your mixture is dry switch off the gas and let it cool down.
once it cooled down transfer into a mixture jar and grind it, you will get a coarse powder.
now for sugar syrup take 1/2 cup sugar and 1/4 cup water into a pan or kadai, stir it and let it boil for 1 minute.
after that add 1 tsp saffron water and 1/4 tsp cardamom powder mix it well. we dont need any string chasni.
just take a drop of chasni between your finger and thumb if you feel sticky that's it your chasni is ready.
now add powder dal in to chasni and mix it very well, then let it cool down slightly, after that add some chopped dry fruits i am adding here some chopped almonds , cashew and some raisins. mix it well.
take a small portion of mixture and start to make ladoo.
that's it now you can store this ladoo aroung 8-10 days. ENJOY!!!
Notes
if you feel your mixture is dry when you making ladoo add 1-2 tsp luckwarm milk.
you can keep ladoo inside the fridge about 15-20 days.
you can add dry fruits of your choice
So, this is the recipe of chana dal ladoo , hope you all like it. BTW sweet and namkeen is always a good pair, so enjoy your chana dal ladoo with home made fresh masala boondi chivda, isn't it a good combination. try it and share your feedback in comment section below.