Monaco Biscuit Sandwich | Monaco Snacks Recipe | Monaco Biscuit Snacks
All of we are very known with different types of sandwiches. It's a very common and very popular street food.  At home also we are making different types of sandwiches. Today I am going to show you a yummy recipe elders and kids both loves it so much.  So today's recipe is Monaco Biscuit Sandwich
 It is really very easy and quick to  make, it required common ingredients yet it turns very tasty. The combination of Crisp and softness in this sandwich is just amazing.  So let's see the recipe
Ingredients :-
Monaco Salty Biscuit
One Boiled potato
1 TSP – oil
1 TSP – turmeric powder
Salt
1 – chopped green chili
½ cup coriander leaves chopped
1 TSP – lemon juice
½ TSP – garam masala
Tomato ketchup
Besan thin sev for coating
First of all boil the potato and peel it. In a nonstick pan heat the oil , add boiled potato, scramble it and then mash using spatula or masher whatever you prefer.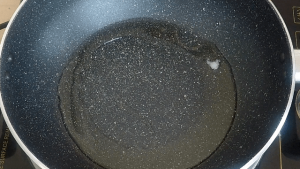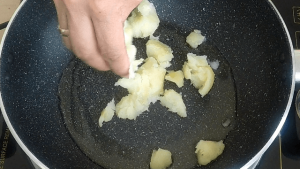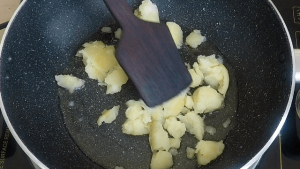 Now add coriander leaves and green chili, turmeric powder , salt, garam masala  and lemon juice. Mix all these ingredients very well.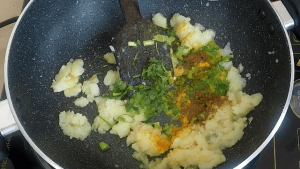 Now let cool this potato mixture.
In a plat  arrange Monaco biscuits.
Take a little amount of potato mixture make a round shape and press it to make a flat tikki. Now put this tikki on Monaco biscuit. Then put another Monaco biscuit on top of this potato mixture and gently press it.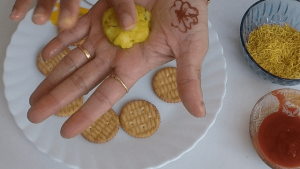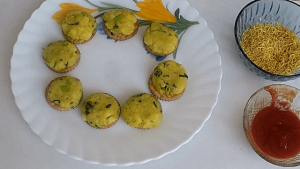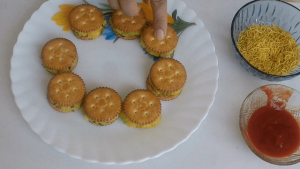 Dip the greasing brush in tomato ketchup and apply tomato ketchup on the side of biscuit and potato masala , now coat it with besan sev. Repeat this process for each biscuit.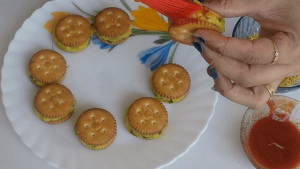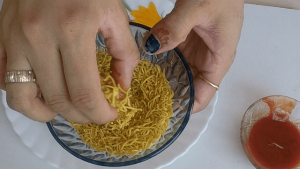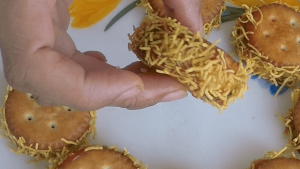 That's it  your yummy snack is ready.  Everyone loves this Monaco Biscuit Sandwich.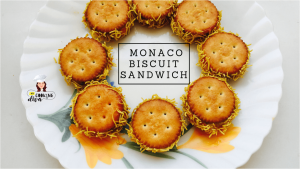 For variation you can apply
Green Chutney
on the top of potato masala then put the biscuit.
So enjoy this yummy snack and share your feedback in comment section.
Happy Cooking 🙂