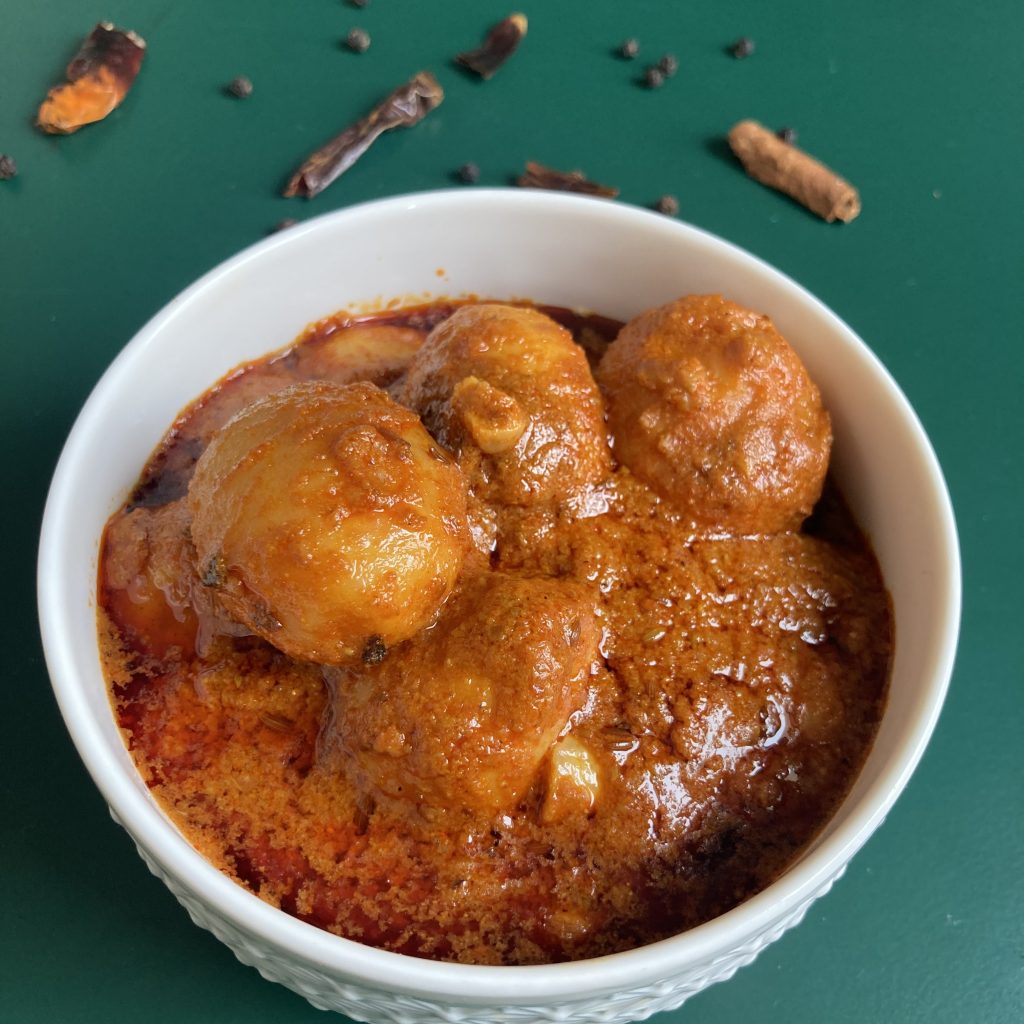 Dum Aloo is most popular recipe of Kashmiri cuisine! It's a very simple recipe of potatoes which cooked in gravy/sauce. In all over the india everyone making their own style of gravy for Dum Aloo.
Somewhere duma loo prepared in onion tomato gravy and somewhere just tomato and cashew, here in this recipe shows how to make dum aloo without using tomato, onion and garlic. We will just use a smooth curd gravy and a very simple masalas form your routine spice box.
So let's get started
Kashmiri Dum Aloo Recipe in Hindi
Some points to be noted
If possible use only baby potatoes, if you don't have baby potatoes then you have to cut potatoes in pieces. And it doesn't look good.
There is two way of cook potato first pressure cook for 1 whistle, peel it then fry it, and second method is peel raw potato prick with fork soon and fry it.
I prefer first method to save your time, also you can go with second method its totally depends upon you.
Its spicy and little oilier dish, you can use oil as per your preference and adjust quantity of chili powder also according to your taste.
Recipe with step by photos
Print
Ingredients
10-12 small size potato

2-3 pieces of cinnamon

7-8 black papper

1 tsp cumin seeds

1 tsp fennel seeds

oil to fry potato

4 tsp kashmiri red chili powder

1 tsp cumin seeds

1/2 tsp asafoetida

1/2 tsp dry ginger powder

1 tsp curd

1/2 cup water
first in pressure cooker add 10-12 potatoes and enough water, pressure cook potatoes for 1 whistle only, we have to fry it letter so don't overcook it.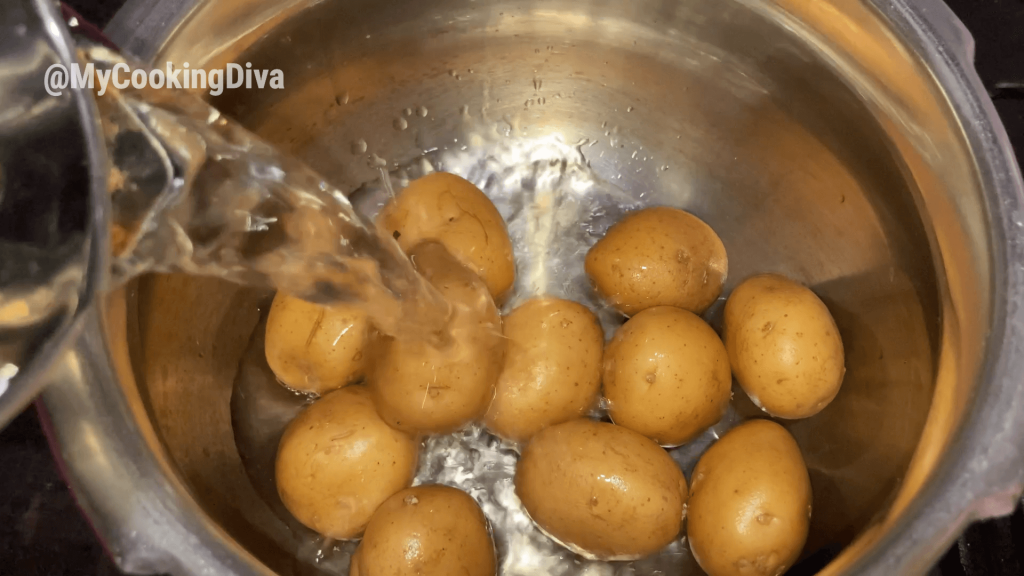 Let's prepare khada masala power, for that you have to take 2-3 pieces of cinnamon
Roast masala on slow flame, you will get a nice aroma when this masala started to roast, after that switch off the gas, let them cool down and grind it, that's it your roasted masala powder is ready.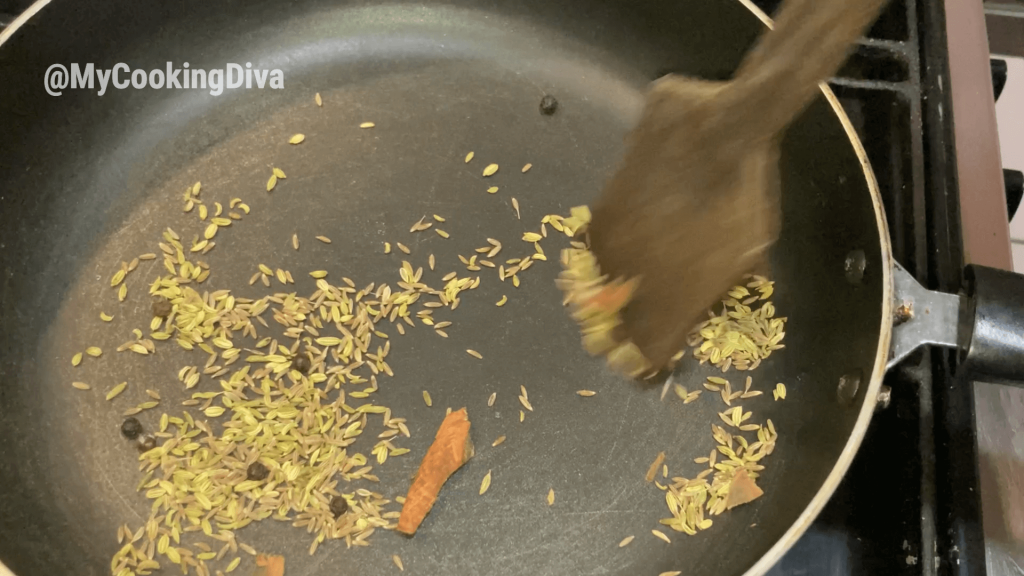 Now peel all boiled potatoes and prick with fork spoon, be careful potatoes are boiled.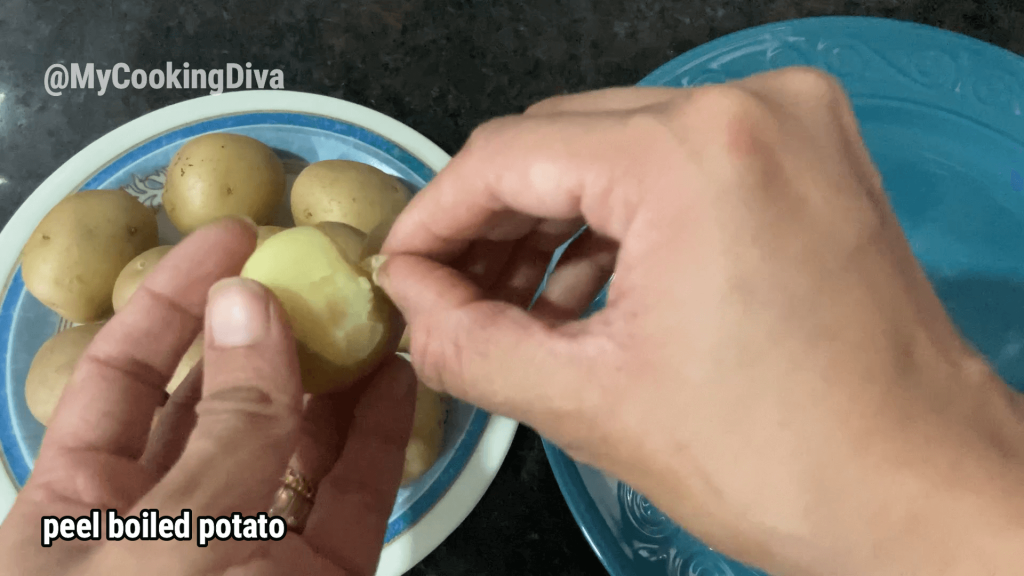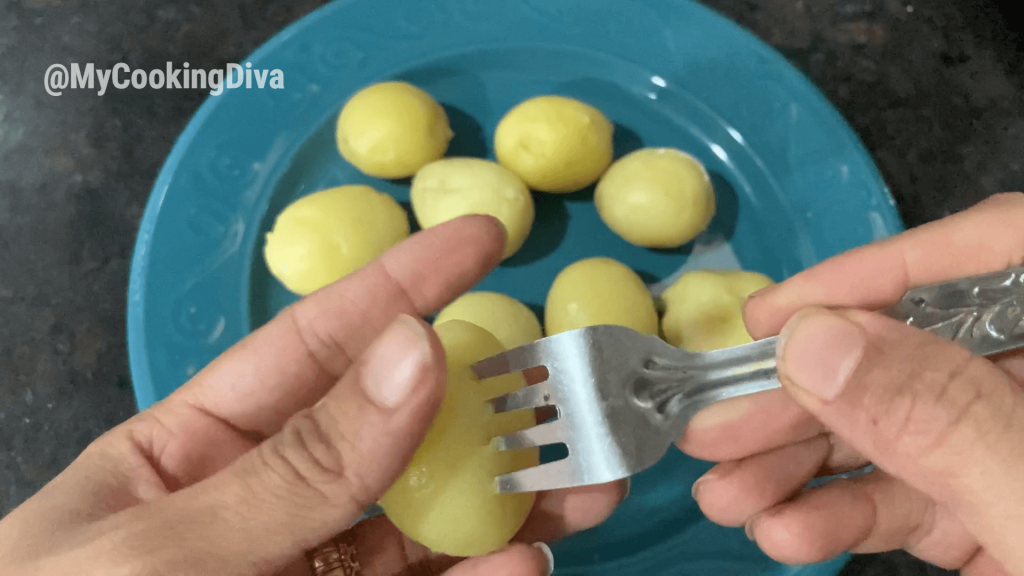 Now heat oil in frying pan, add all potatoes, and on medium flame fry till potatoes will get a golden colour. After that take them out.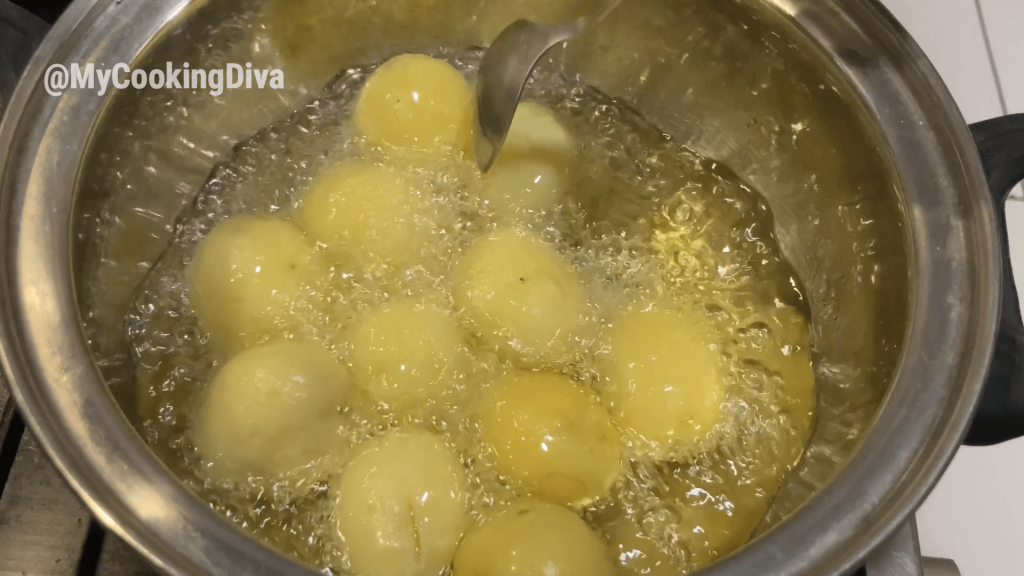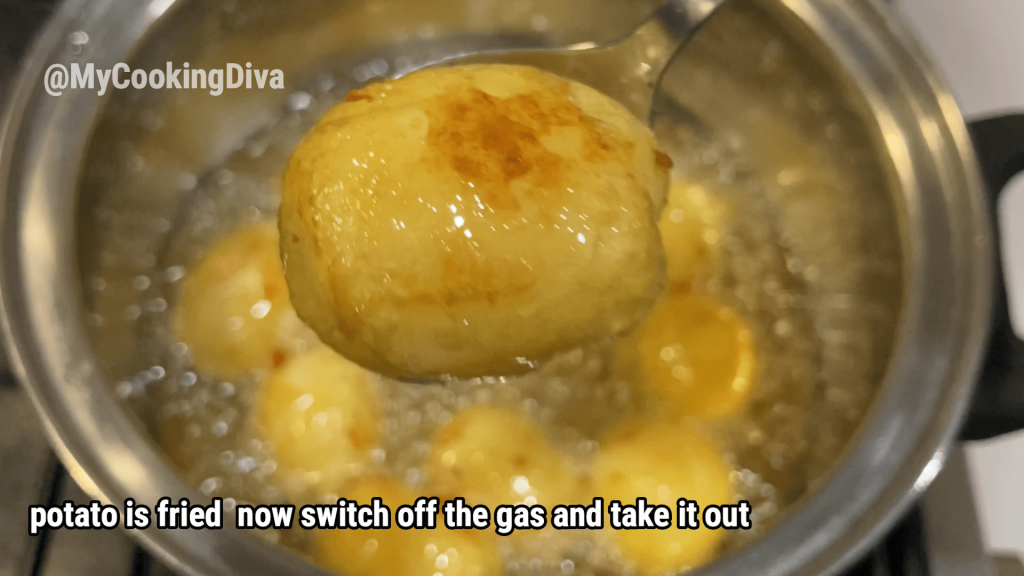 Let's prepare curd gravy
First of all add 1 cup curd in mixing bowl I am using homemade fresh curd you can use homemade or readymade whatever you prefer.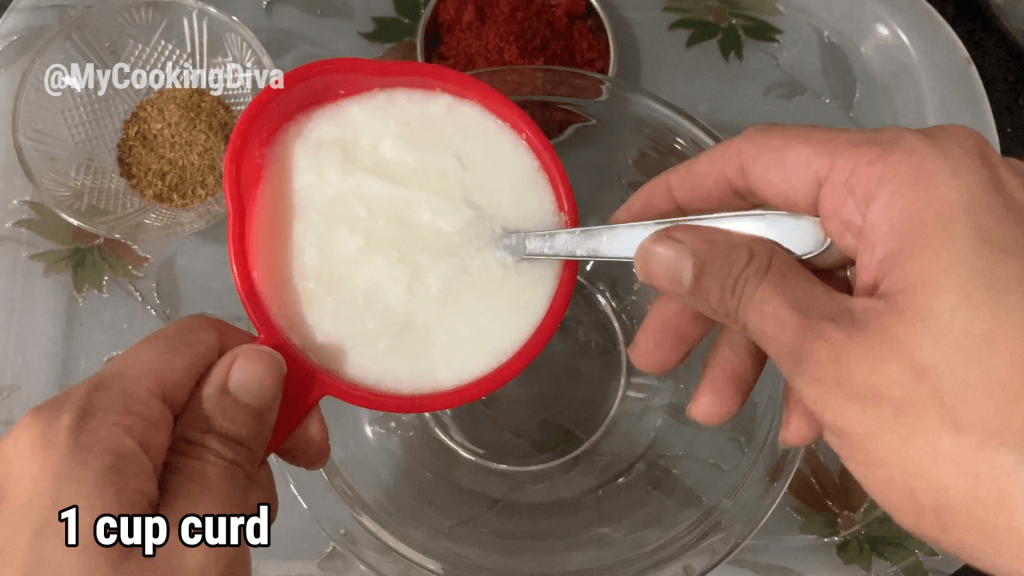 Add roasted masala powder
2 tsp Kashmiri red chili powder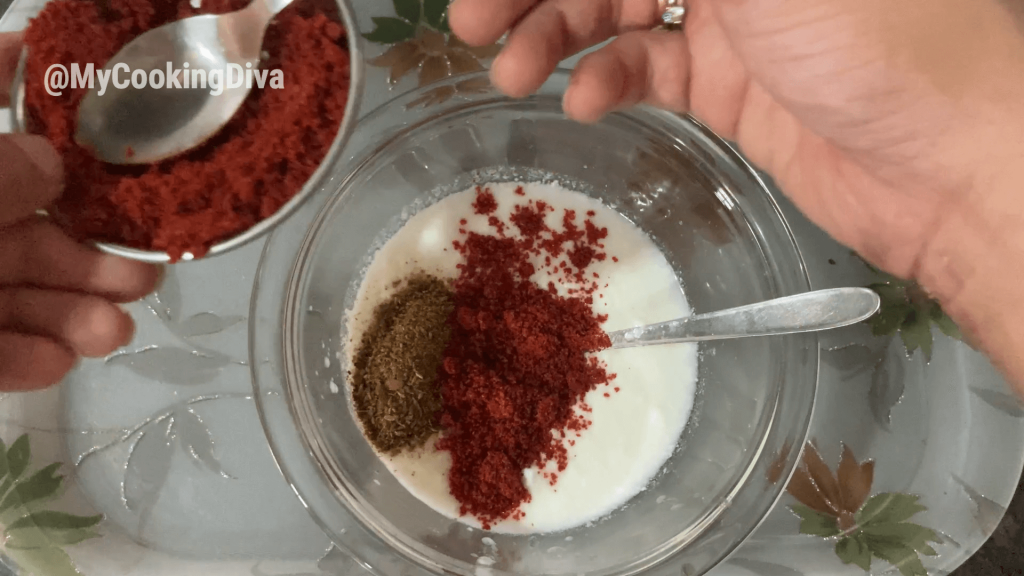 Also you can use dry red chili paste , first of all deseed dry red chili , soak it in water for half n hour then make a paste and use it instead of red chili powder.
Mix all masala and curd, and here we want a very smooth curd gravy so whisk it using whisker. Once you get a smooth gravy keep it a side.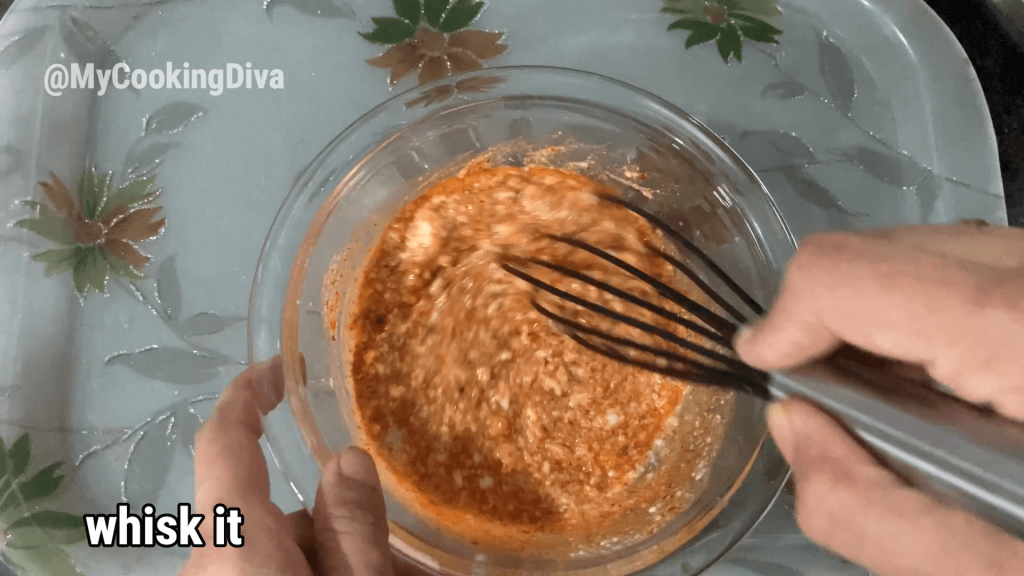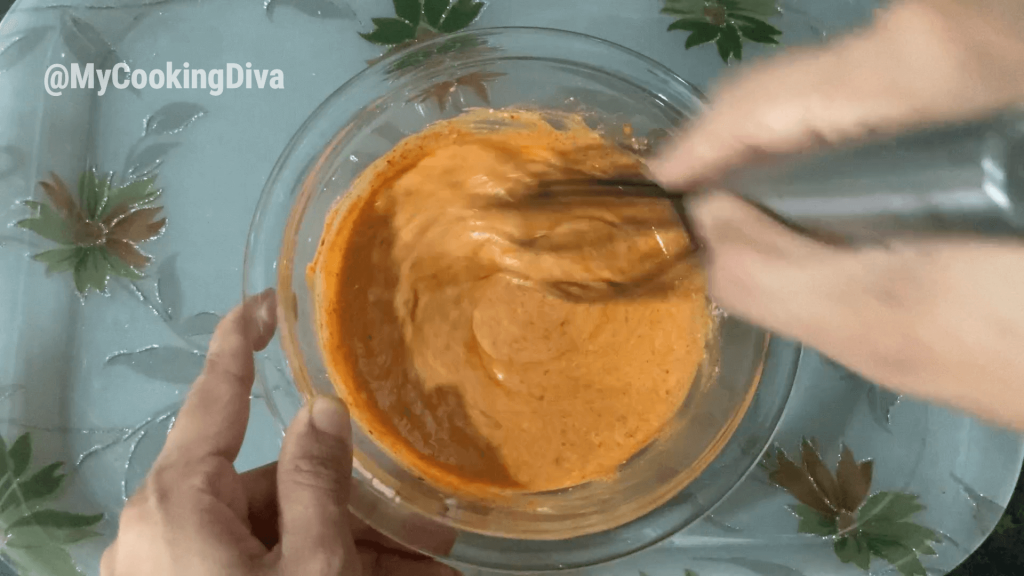 Now I am using same pan in which I have fried potatoes you can use new one, takeout extra oil , I am using here 5-6 tsp oil , you can use as your preference .
Add ½ tsp cumin seeds in hot oil
2-3 pieces of dry red chili
½ tsp asafoetida
Now switch off the gas and add 1 tsp coriander powder, ½ tsp dry ginger power, 2 tsp Kashmiri red chili powder, 2 tsp cashew . To prevent masalas from burning have to switch off the gas.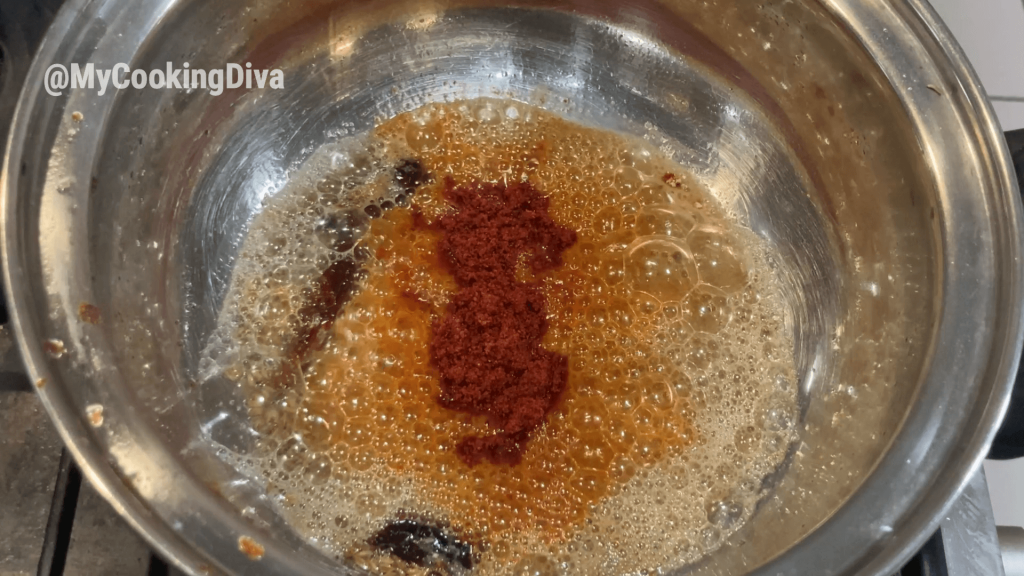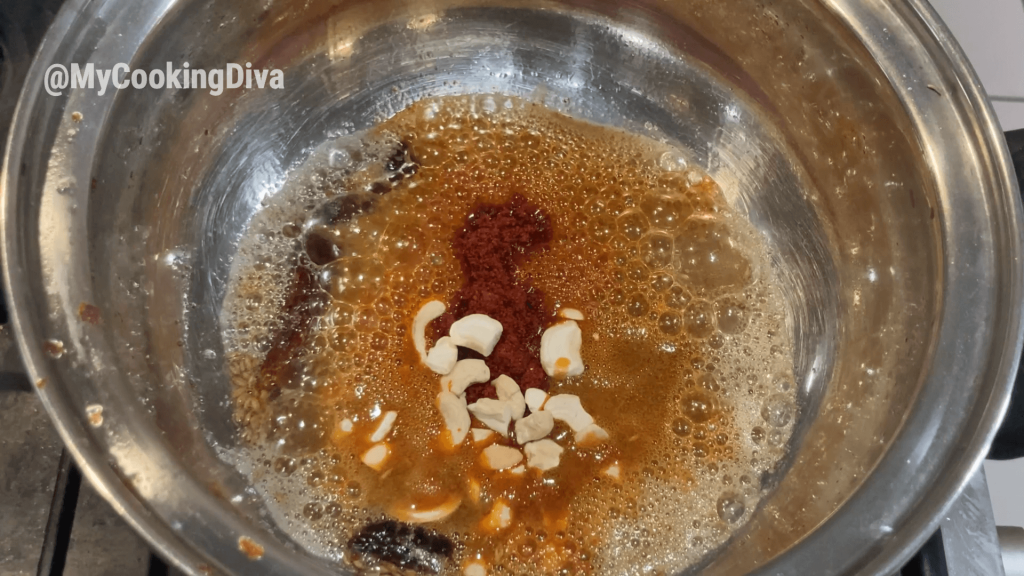 Mix all masalas switch on the gas and curd gravy which we kept aside, you should have to stir continuously after adding curd.
Now cover it and cook it for 2-3 minutes on slow flame
After that add ½ cup water, you can add more if you want more thin gravy. Add fried potatoes and mix well.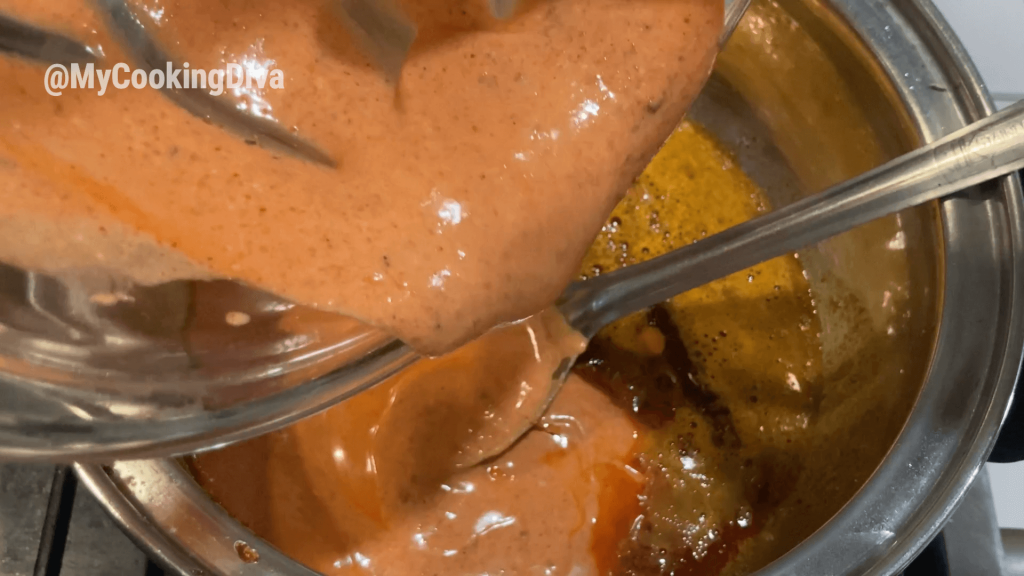 Now cover and let it cook for 6-7 minutes on slow flame.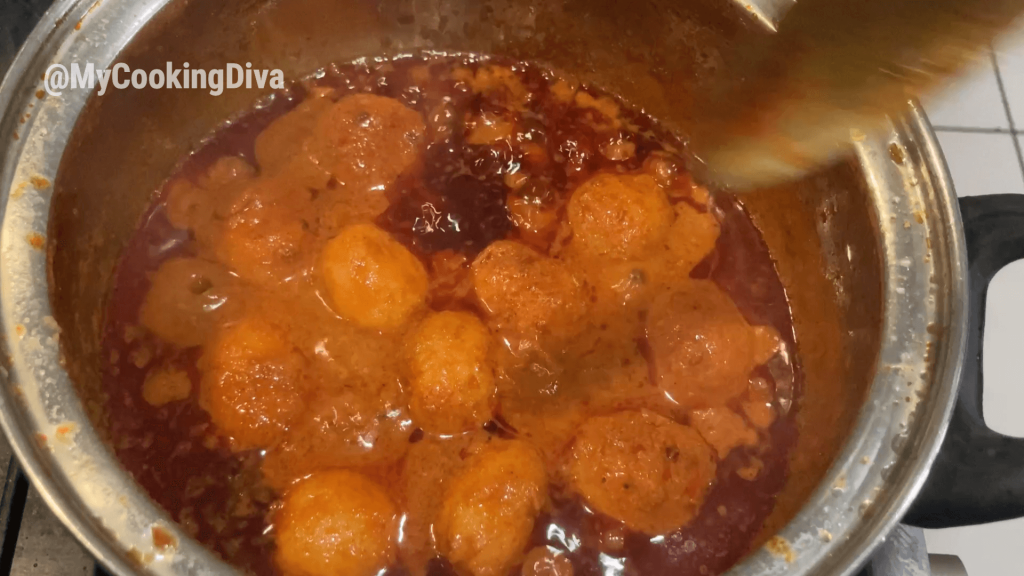 That's it your very tasty Kashmiri duma aloo is ready to serve, you can serve it with Roti , Nan, Paratha , rice , pulao.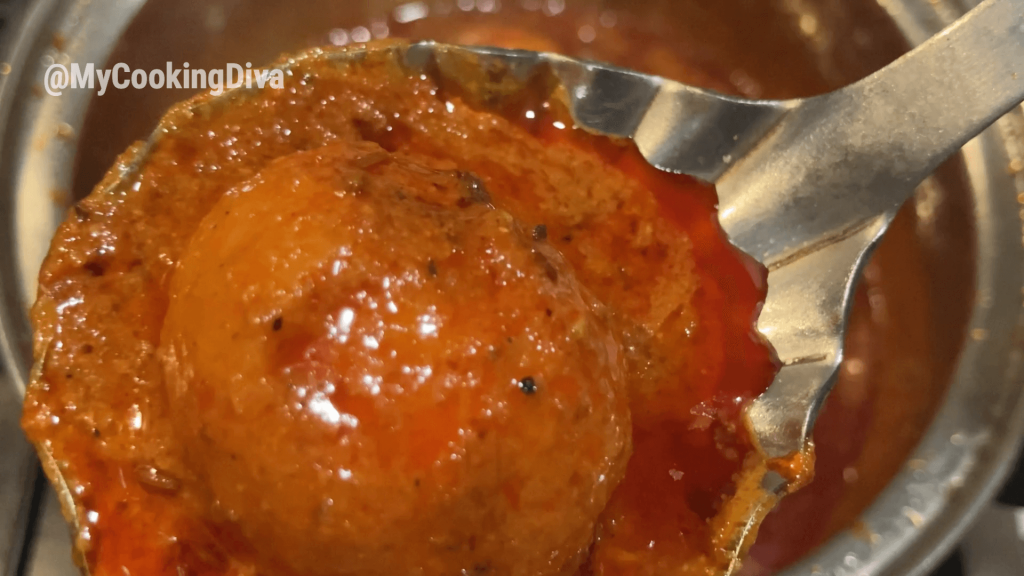 Hope you like the recipe , then give it a try and share your feedback in comment section .
For more recipe please subscribe YouTube Channel and get notification of all new uploaded recipe.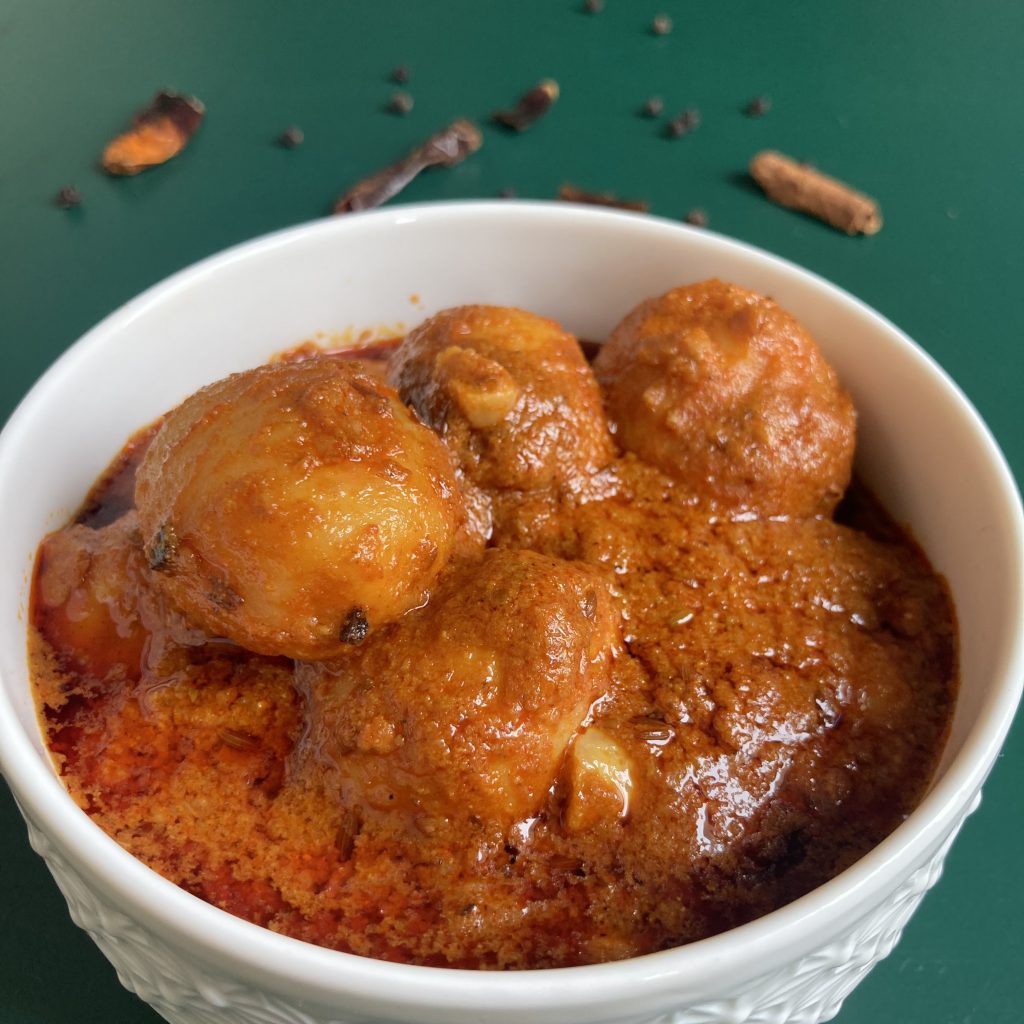 Happy Cooking !