Bitter Gourd is a great source of vitamins B1, B2, and B3, C, magnesium, folate, zinc, phosphorus, manganese, and  dietary fibre.  as we all know Bitter Guard is very good for the diabetic patient.
So let's learn here how to make Stuff Bitter Guard & Potato ( Bharva Karela)
Ingredients
3-4  Bitter Gourd
1 – Potato
1 Cup – Besan flour
1-2 TSP – Red Chilli Powder
1 TSP – Salt
2 TSP – Oil
1 TSP – Mustard Seeds
1 TSP – Cumin Seeds
1 TSP – Turmeric Powder
2 TSP – Coriander Powder
1/2 Cup – Jaggery
Juice of 1/2 Lemon
1 .5 Cup –  Water
1 – Cup chopped coriander
1 TSP – Garam Masala
STEP 1  –  wash all karela, peel it and remove all seeds. ( CUT LIKE IN PICTURE)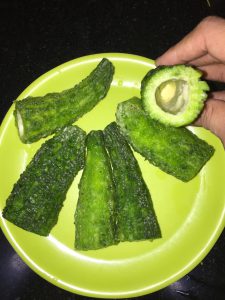 STEP 2 –  Mix all ingredients in a bowl ( Besan flour,Red Chilli Powder , Salt ,Coriander Powder , Jaggery , Lemon juice, chopped coriander, Garam Masala) Mix it well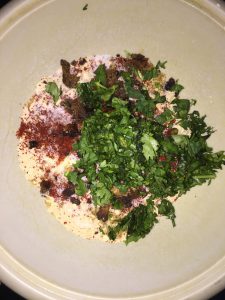 Step 3 –  fill the stuff inside the karela.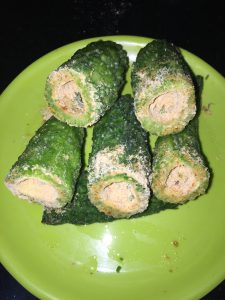 Step 4 –  Take a Pressure cooker  and heat the oil , add cumin seeds and mustard seeds, cumin seeds. let it splutter then add turmeric powder.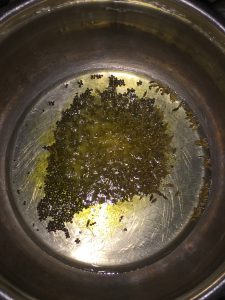 Step 5 –  Add all karela let it cook up to 3-5 minutes. Mix it well and let it cook up to 5 minutes.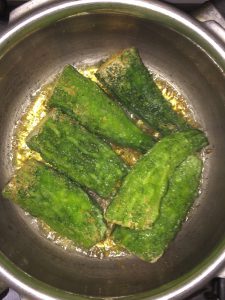 Step 6  – Add remaining stuff.  Mix it well , add water. cover the lead and cook up to 4-5 whistle on medium flame.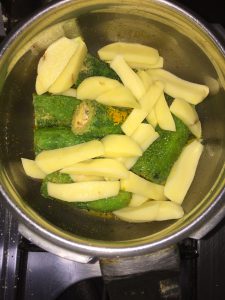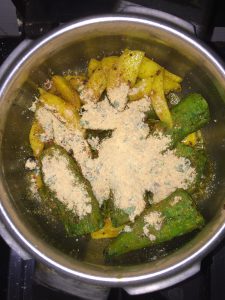 Your Stuff Karela is Ready to serve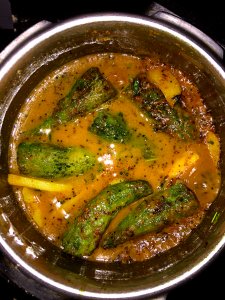 Tips & Variation
You can add Garlic & Ginger paste according to your taste.
Also, you can add onion
Don't boil karela before cook to save nutrition.
Enjoy this healthy dish with chapati.   & Share your words in Comments.