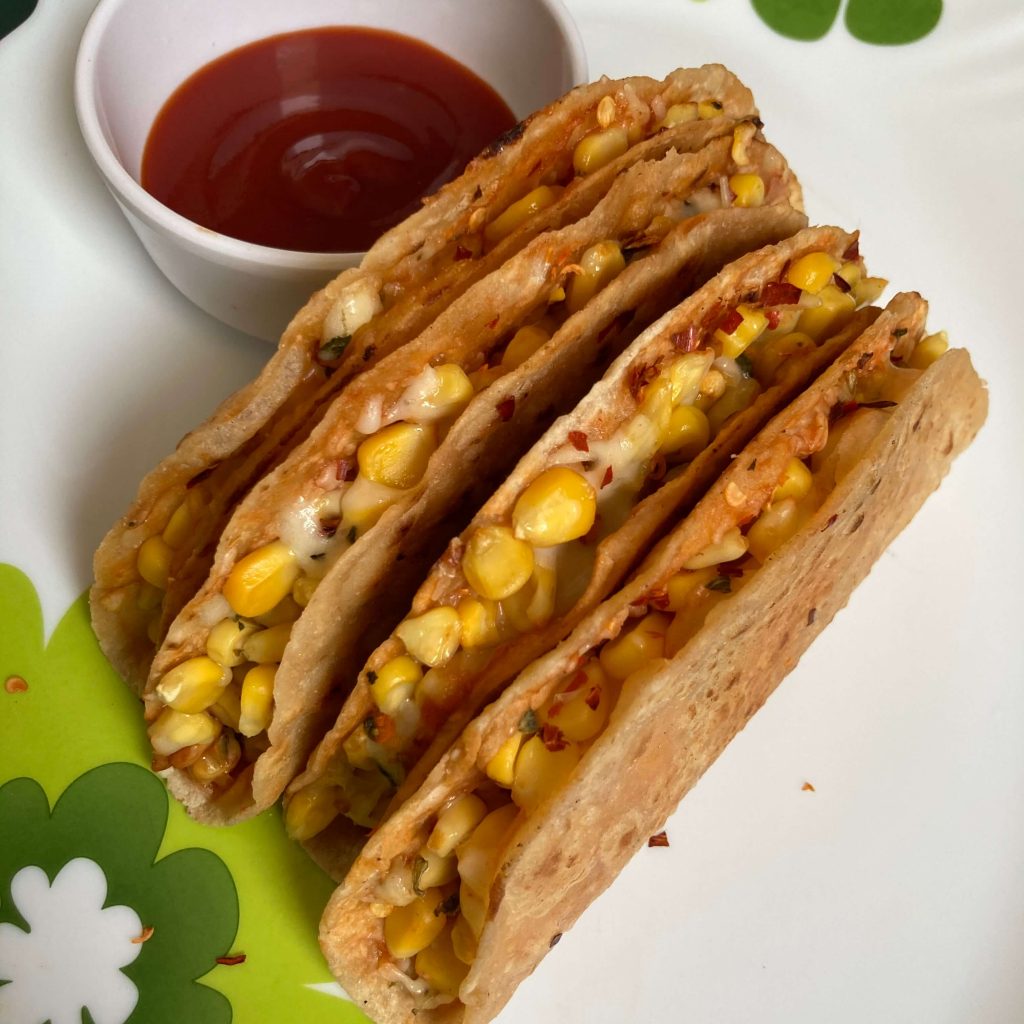 Whole Wheat Flour Cheese Tacos|Cheese Corn Tacos |Whole Wheat Flour Tacos
cheese corn tacos recipe with step by step photos.
Tacos is basically traditional Mexican dish , but now its famous everywhere like pizza and most of the people love to eat. Now in a days there are so many types of tacos are available , everyone making it with their own choice of tacos sheet and stuffing. And this is the best thing of this recipe that you can customize as per your taste.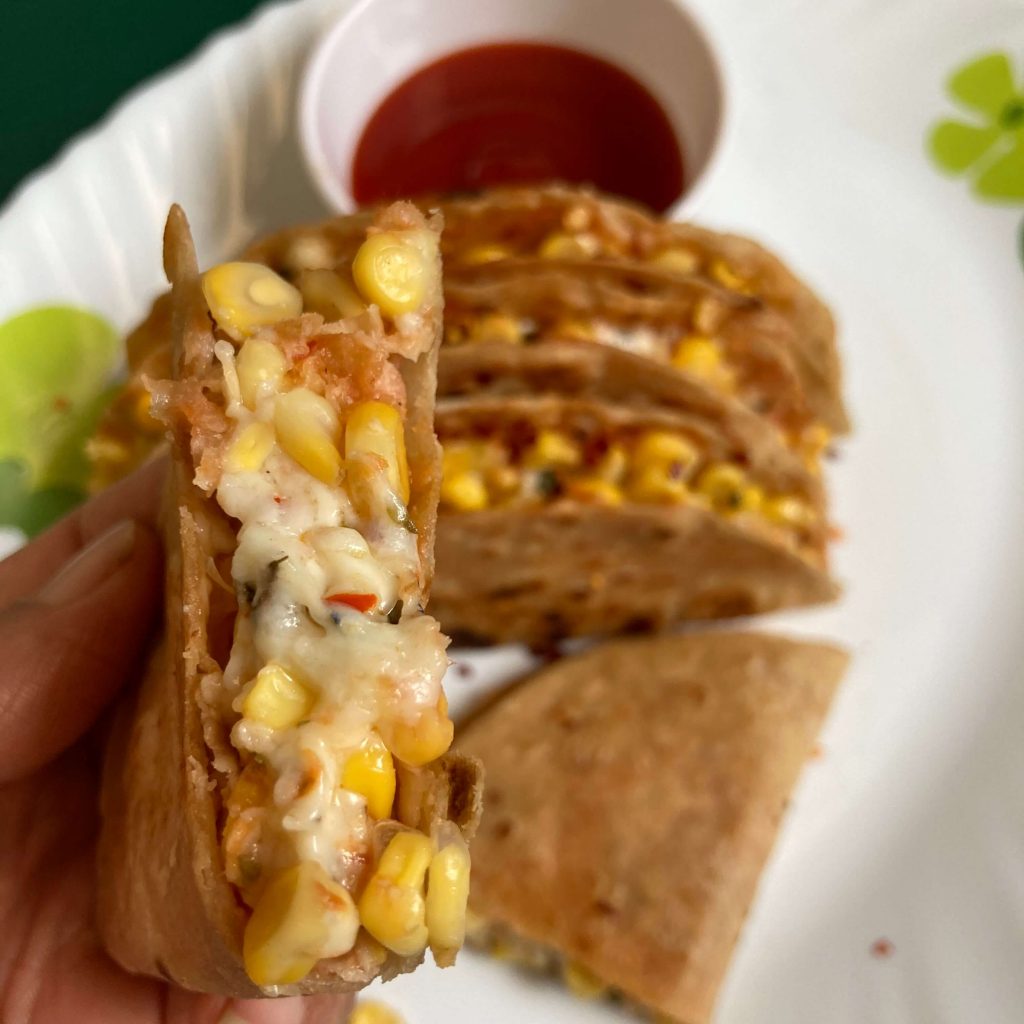 Today in this recipe shows you cheese corn tacos , and used only whole wheat flour to make taco sheets , as you can also get readymade tacos sheet from market.
Some points to be noted :
For tacos sheet you can use all purpose flour also , its totally depends upon you but I suggest to use whole wheat flour
In stuffing you can add any veggies , beans of your choice
Add cheese less or more as per your preference
Here showing my version of tacos hope you will like it ,so let's get started
CHEESE CORN TACOS RECIPE IN GUJRATI
CHEESE CORN TACOS RECIPE IN HINDI
Print
Ingredients
1.5 cup whole wheat flour

1/2 tsp salt

1 cup boiled corn kernles

1 cup grated cheese (processed + Mozzarella)

chili flakes

oregano

tomato ketchup

butter/ghee to roast tacos
take 1.5 cup whole wheat flour into the mixing bowl, add ½ tsp salt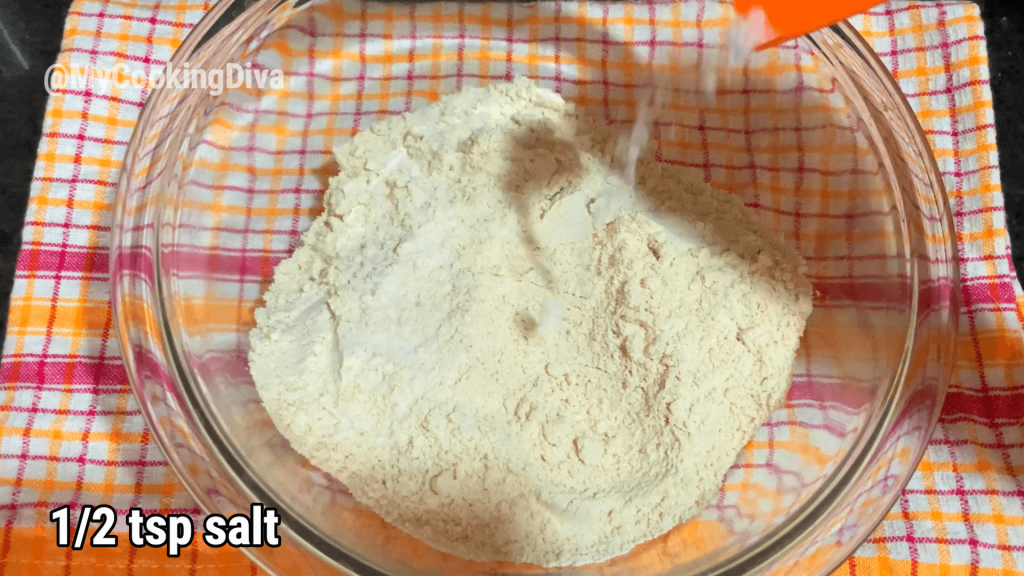 add 1 tsp oil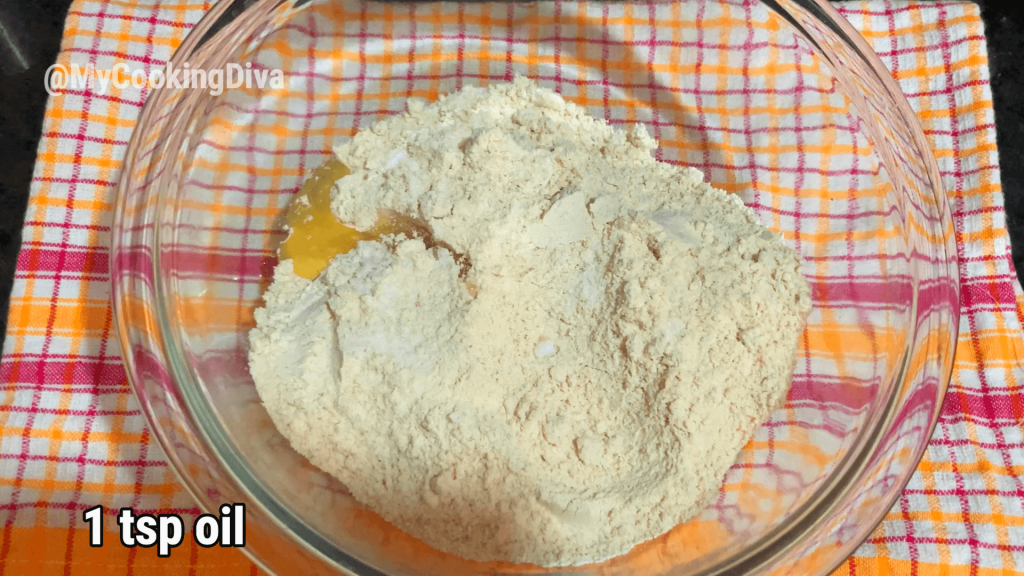 mix well and add water as required and make a soft dough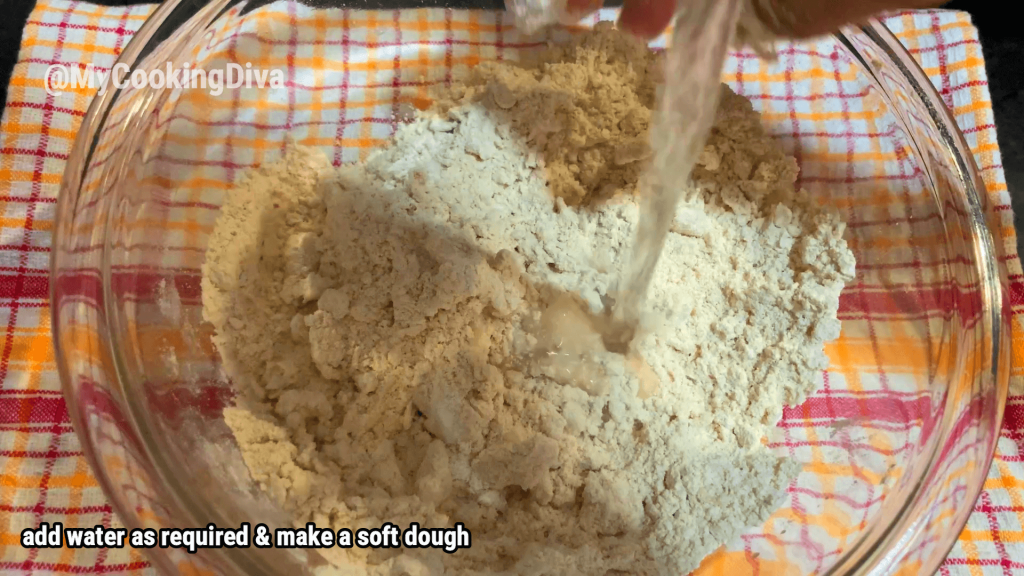 after dough comes to gather, knead it for 1 minute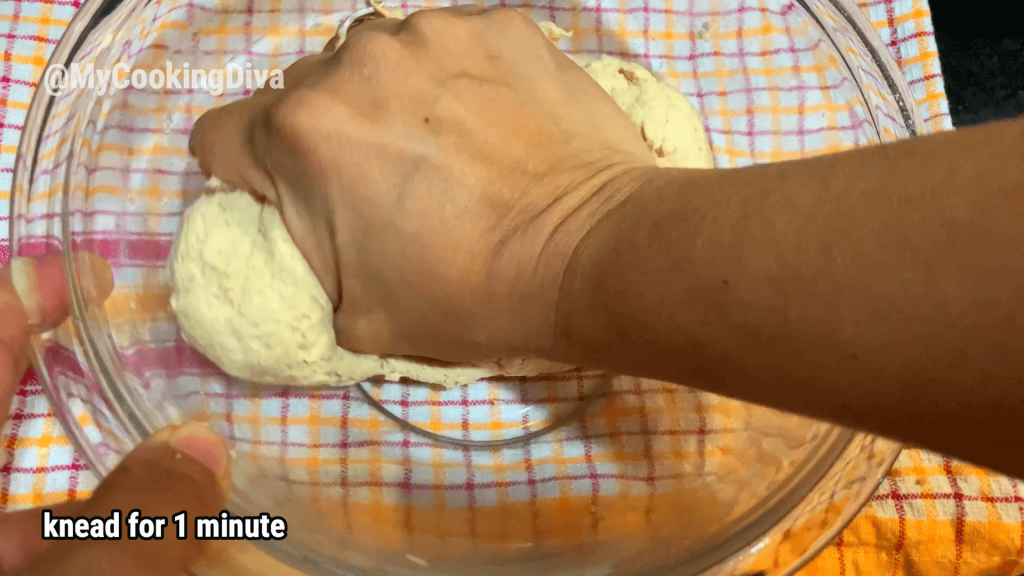 apply some oil and give rest for 10-15 minutes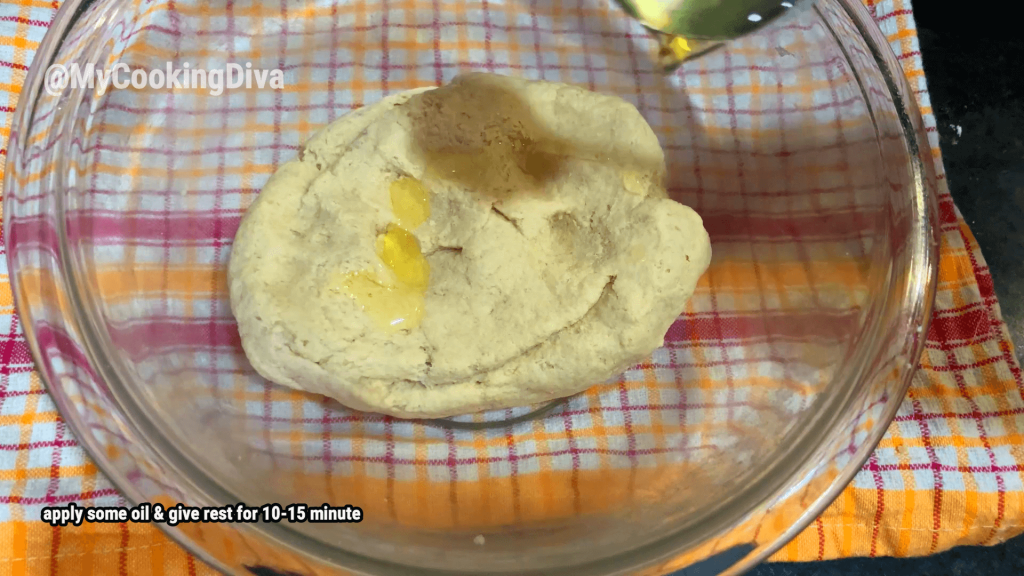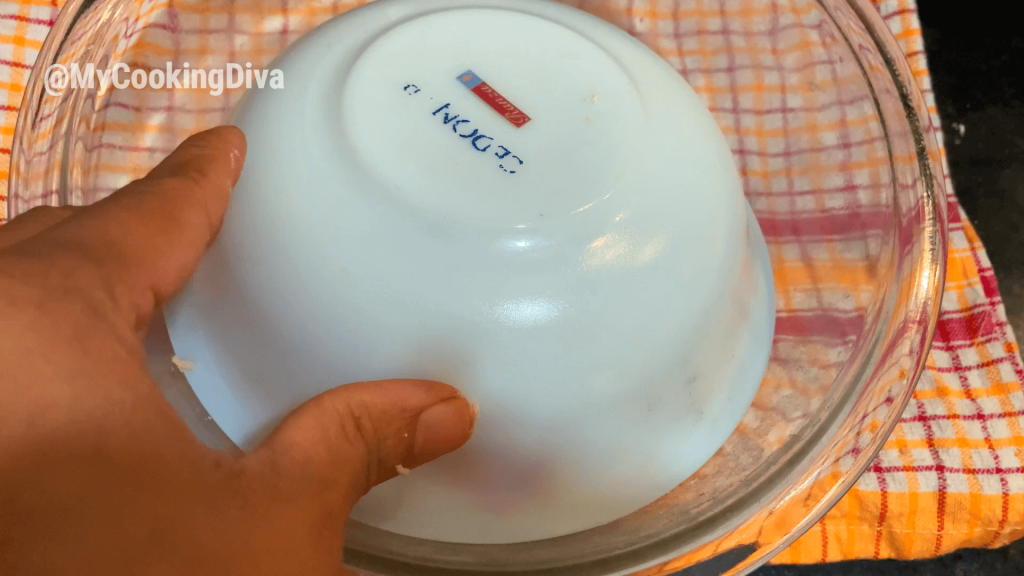 after 15 minute knead again for 1 minute and divide into small equal part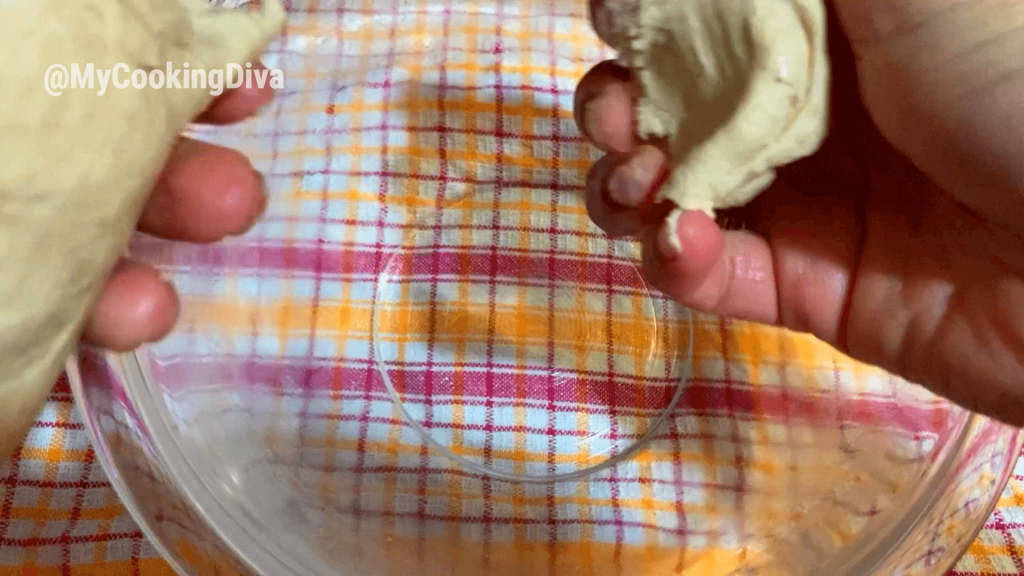 take some dry flour and roll it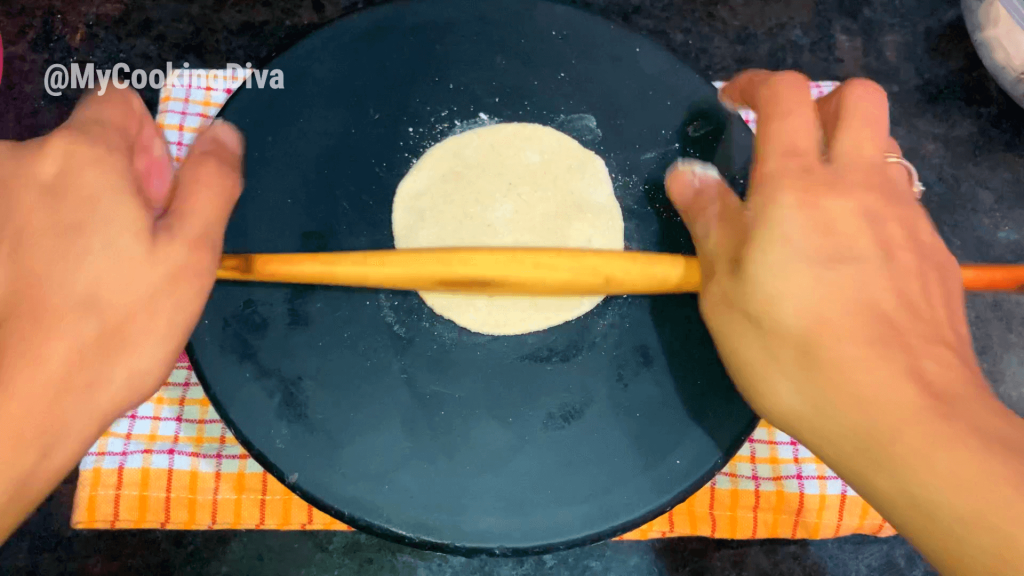 roll it not too thin OR thick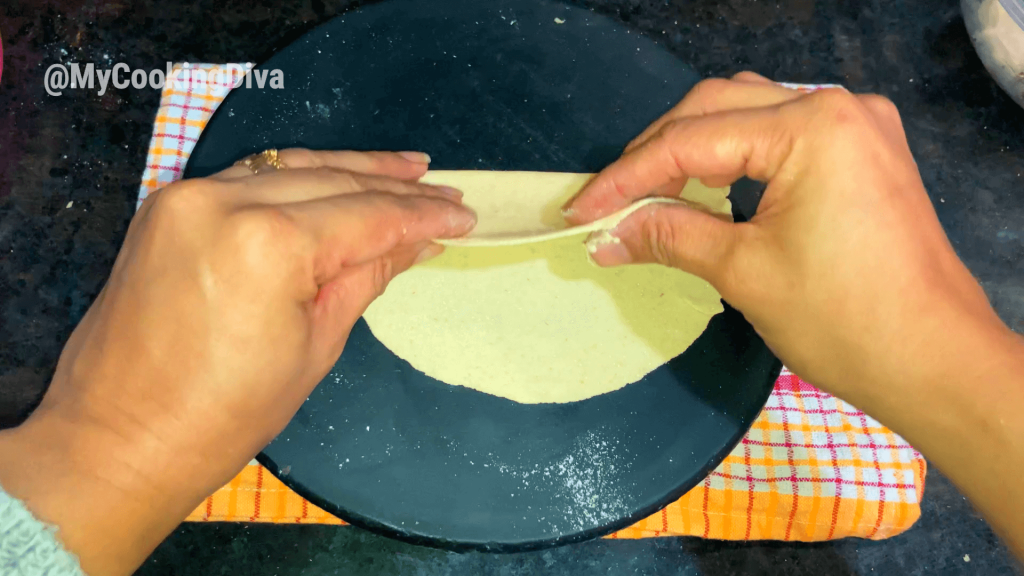 dry roast on medium till get light design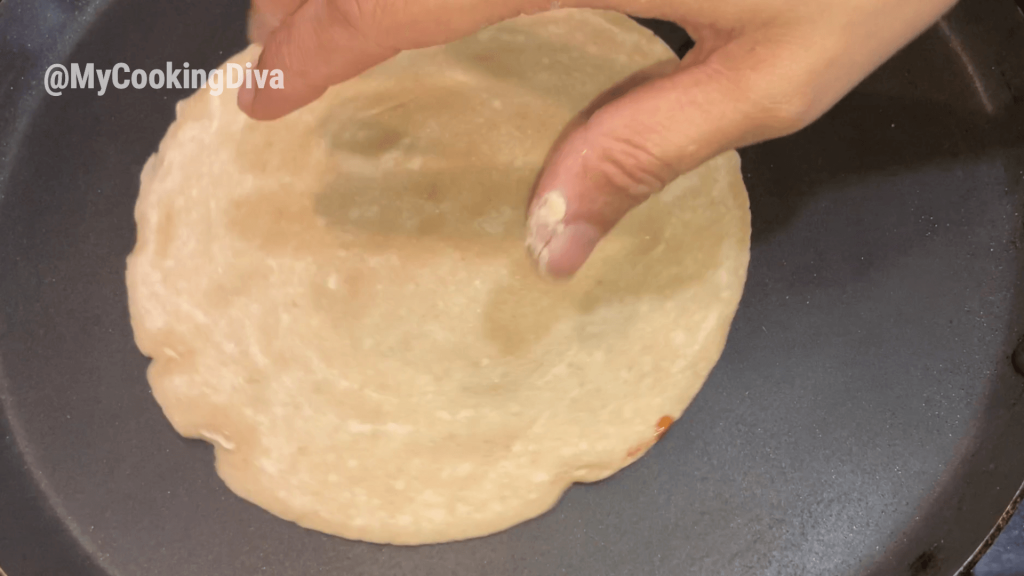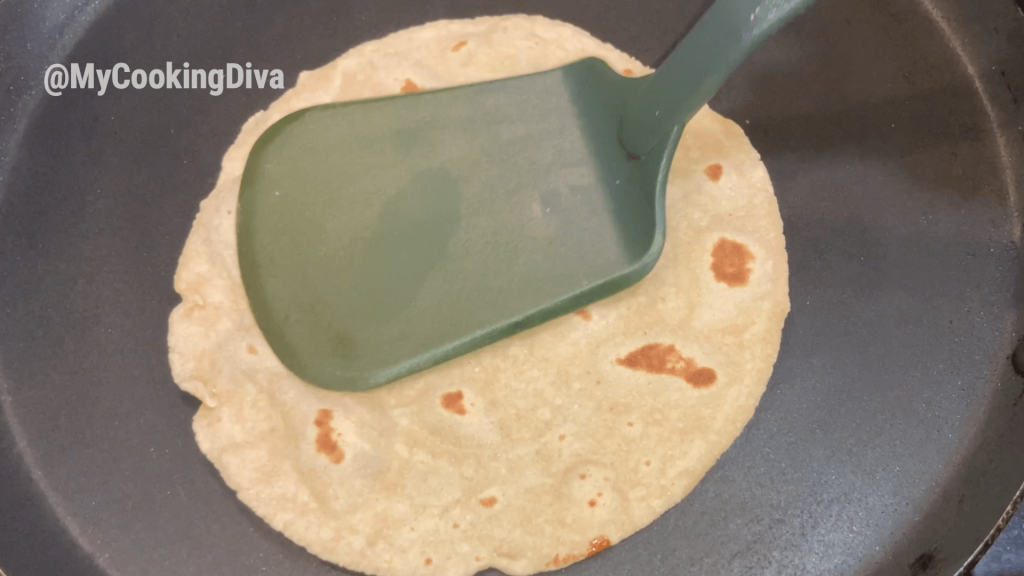 you can store this sheet and later just stuff it roast it and serve.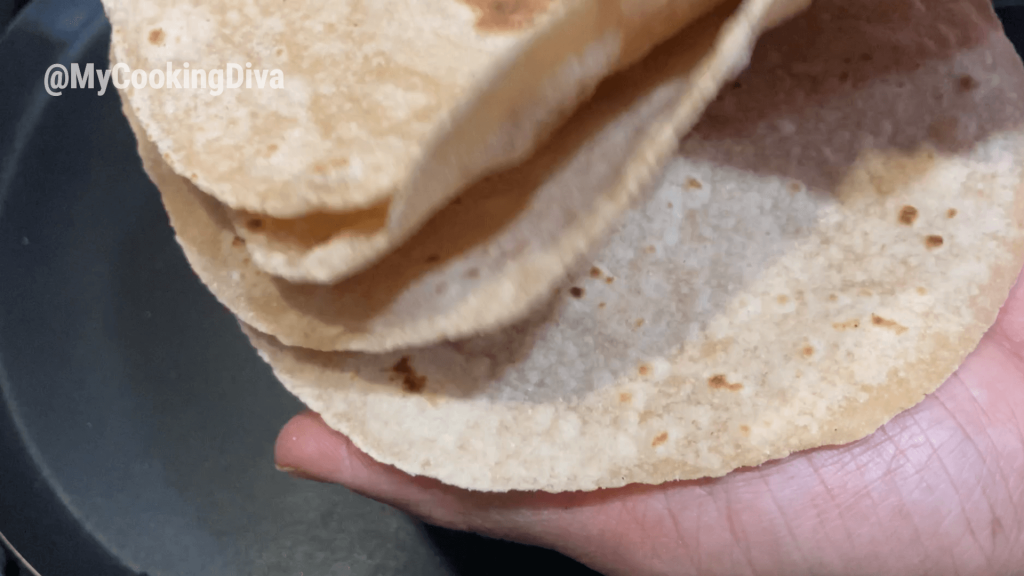 For Stuffing
Take a mixing bowl , add 1 cup cheese ( processed + mozzarella ) OR you can use any one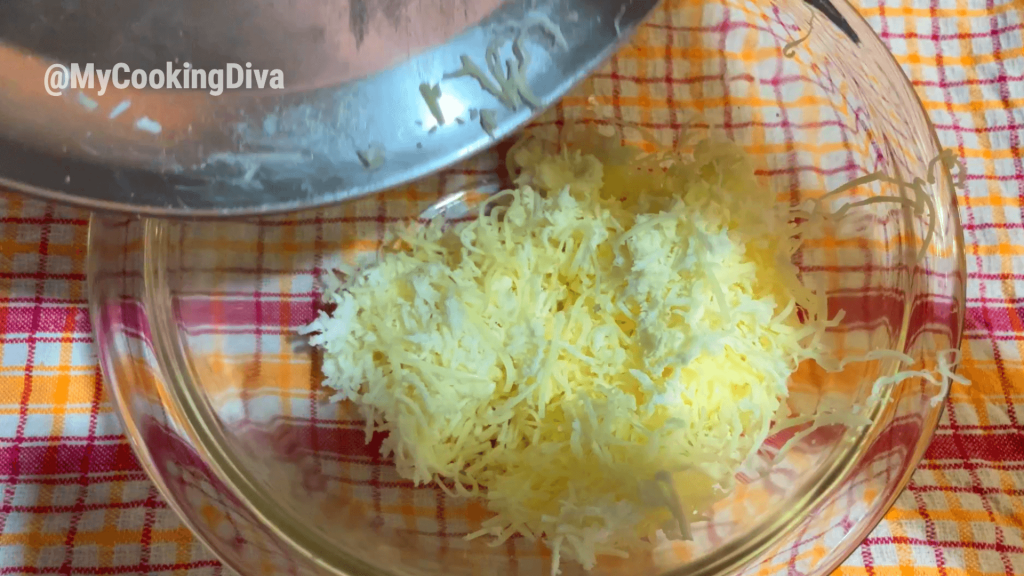 Add 1 cup corn kernels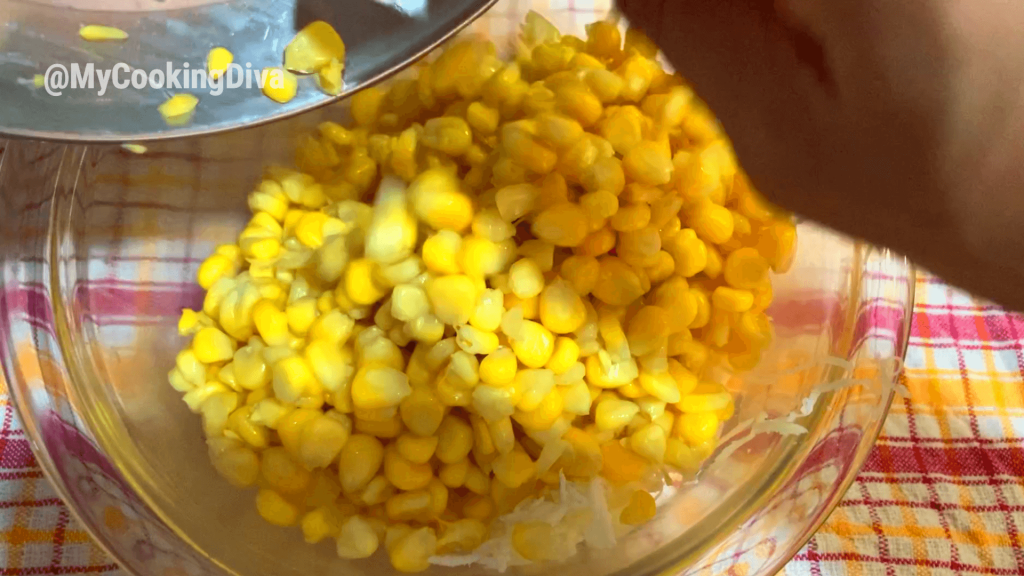 Chili flakes and oregano as per your taste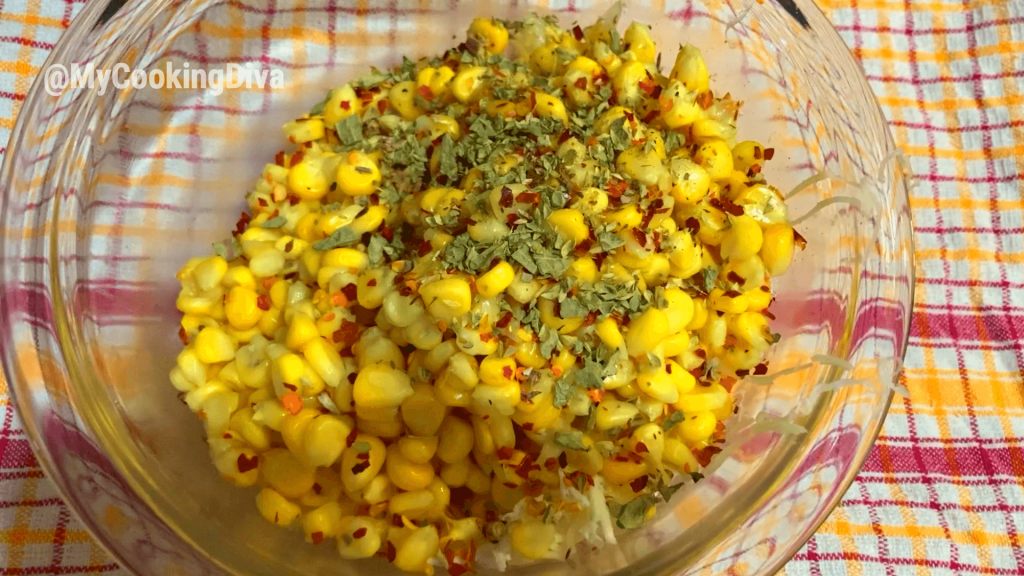 Mix well everything that's it stuffing is ready ( isn't it simple ?)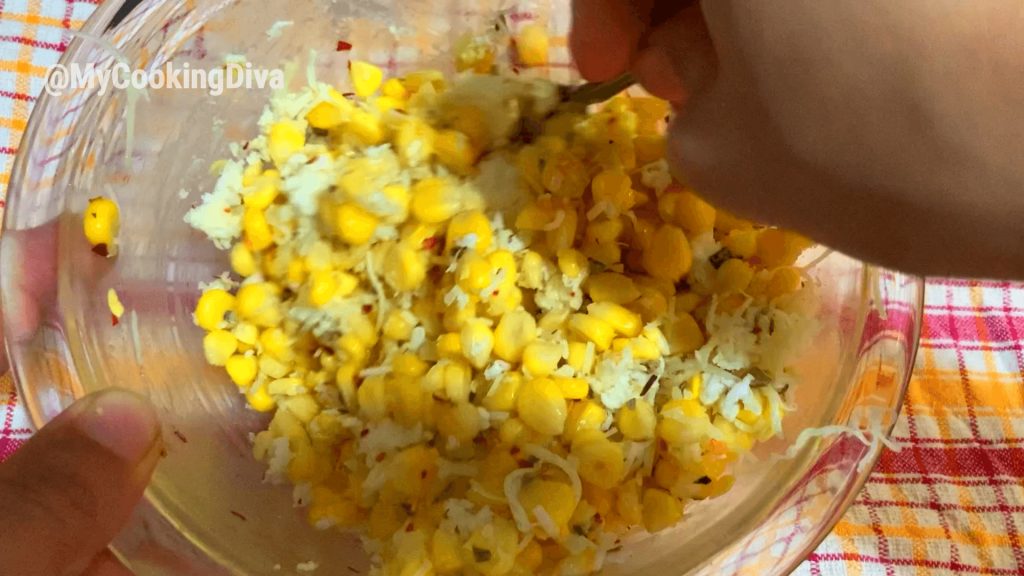 Now let's assemble our tacos
Take a sheet and apply tomato ketchup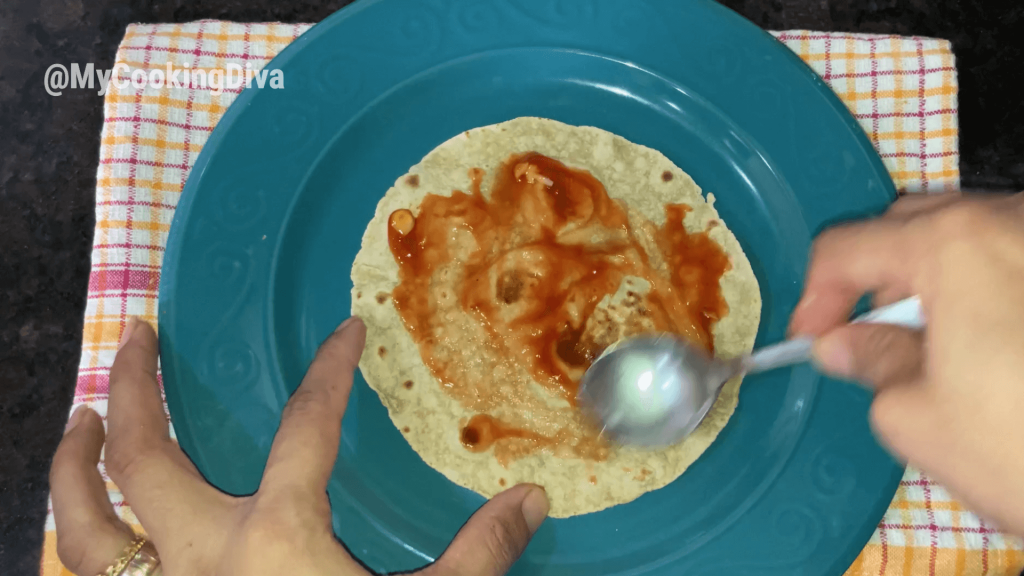 Put stuffing one side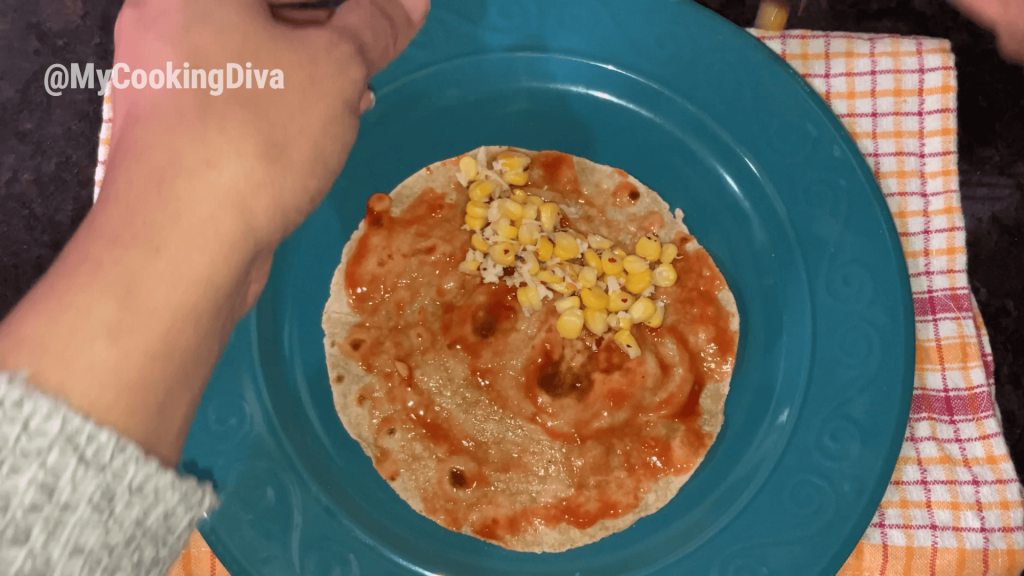 Put some extra cheese (totally optional) , and Fold it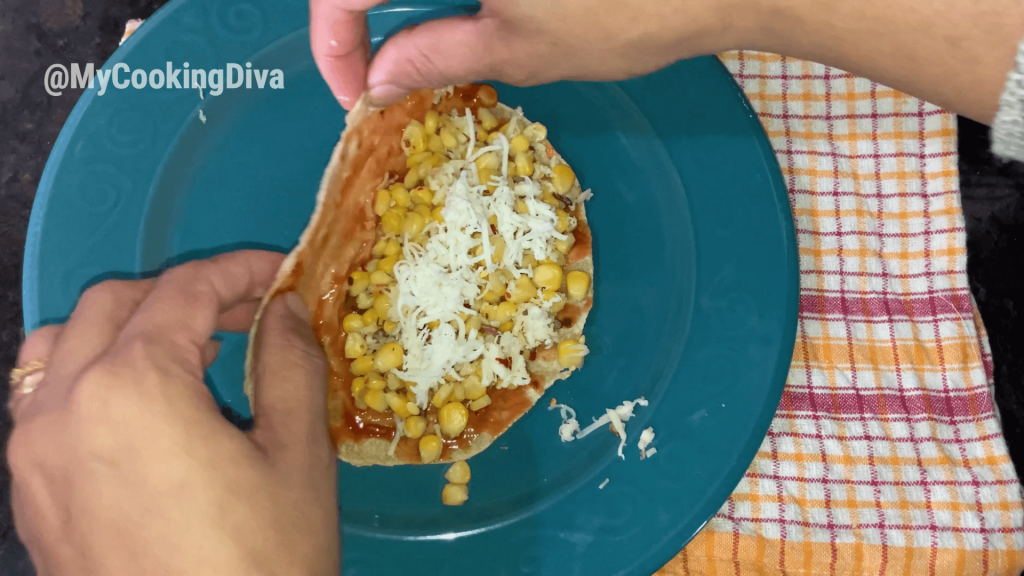 Now on hot tawa apply some ghee/butter
Put tacos on tawa , taking 2 at a time
Roast both side till golden crispy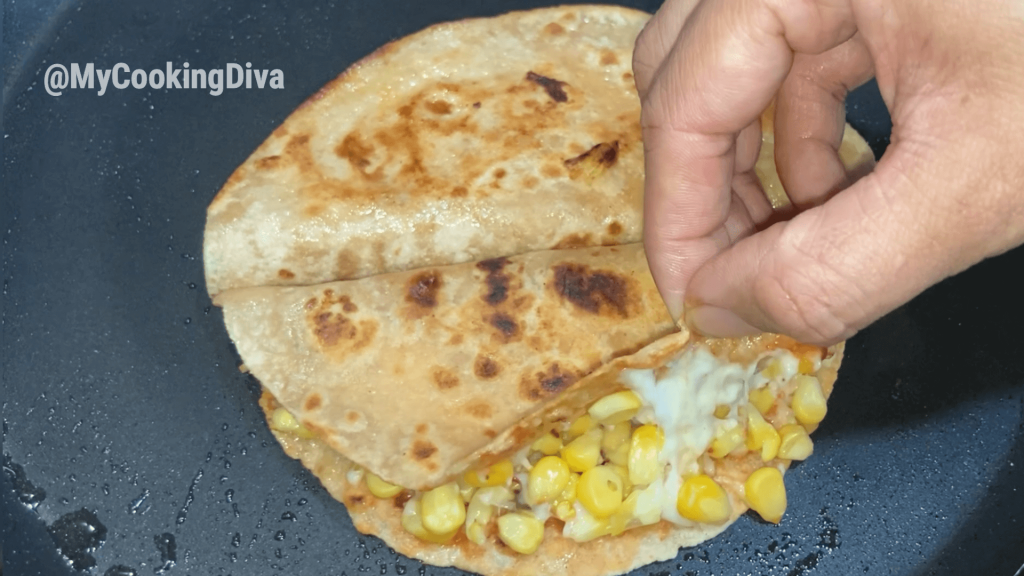 And that's it yummy cheese corn tacos is ready to serve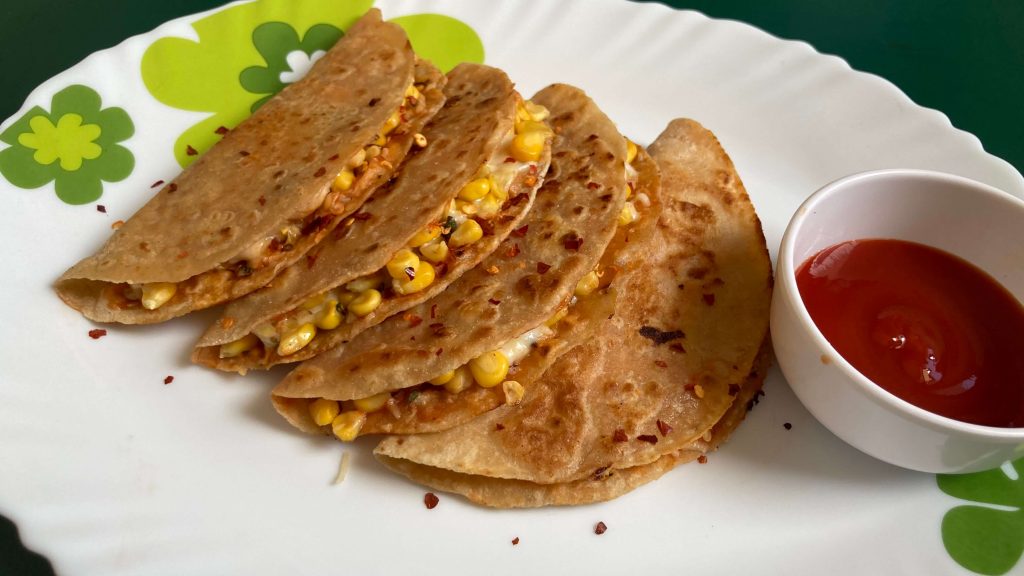 hope you like the whole wheat flour tacos recipe so please give it a try and share your feedback in comment section.
happy Cooking!!