Oats Muthiya | Oats recipe | Oats recipe for breakfast | Healthy breakfast recipe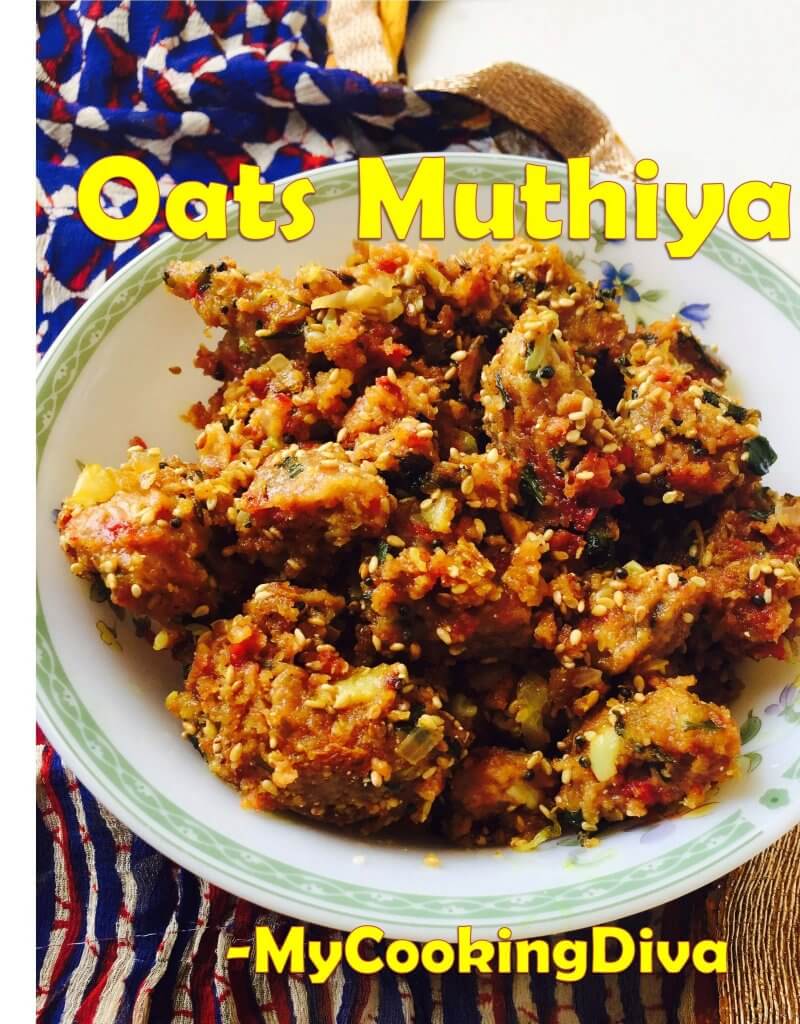 As we  all know that Oats is very healthy for our body , we should have to add oats in our daily food menu. There are so many types of recipe of oats available to make, previously we added Oats Chilla which really very healthy and easy recipe to make.  My readers requested to make another oats recipe So Today we are going to make " OATS MUTHIYA"
So let's get started.
Ingredients:-
1.5 cup oats powder
1 cup whole wheat flour
1 TSP Garlic paste
Salt as per the taste
½ cup chopped onion
½ cup grated beet root
½ cup chopped cabbage
1 cup –chopped coriander
1 tsp garam masala
2 tsp oil for dough
Water
Mustard seeds
Cumin seeds
Curry leaves
3 .5 tsp oil for temptation
1 tsp Turmeric powder
Asafoetida
2 tsp sesame seeds.
Muthiya is always a healthy option for breakfast as it is steamed not fried. Kick start your day with healthy breakfast it  gives you  lots of energy for your work. And oats is the best option as it is rich in fiber and full of nutritious.
Ok so let's see the complete recipe.
First of all in a mixing bowl add oats powder. You can use it ready either make it home by grinding roasted whole oats in mixture.  Add whole wheat powder. Now add one by one other ingredients Garlic paste ,  chopped onion, grated beet root, chopped cabbage, chopped coriander, garam masala and 1.5 tsp oil.
Now mix all very well , add little bit water and start to mix it , add water in a small portions and prepare a soft dough. Now add half tsp of oil.
Other side let the boil water in steamer and grease the colander dish with oil. I have used here alternate option of steamer also you can try it.
Now  grease your palm and start to make a dough make a long thick shape as shown in photo or video it is called muthiya.
Water is boiling , now put all muthiya one by one on colander dish. Cover and cook for 15  minutes.
After 15  minute open the lid and check muthiya using tooth pic, if it comes out clean then your muthiya is ready otherwise keep it for another 5 minutes.
Now take out all muthiya in a plate very carefully as its very soft, let it cool and cut in medium small pieces.
In a pan heat the oil , add  mustard seeds let it splutter, add cumin seeds asafoetida, curry leaves, add sesame seeds, open the lid, add turmeric powder and add muthiya.  Mix all very well and keep it for 2-3 minutes.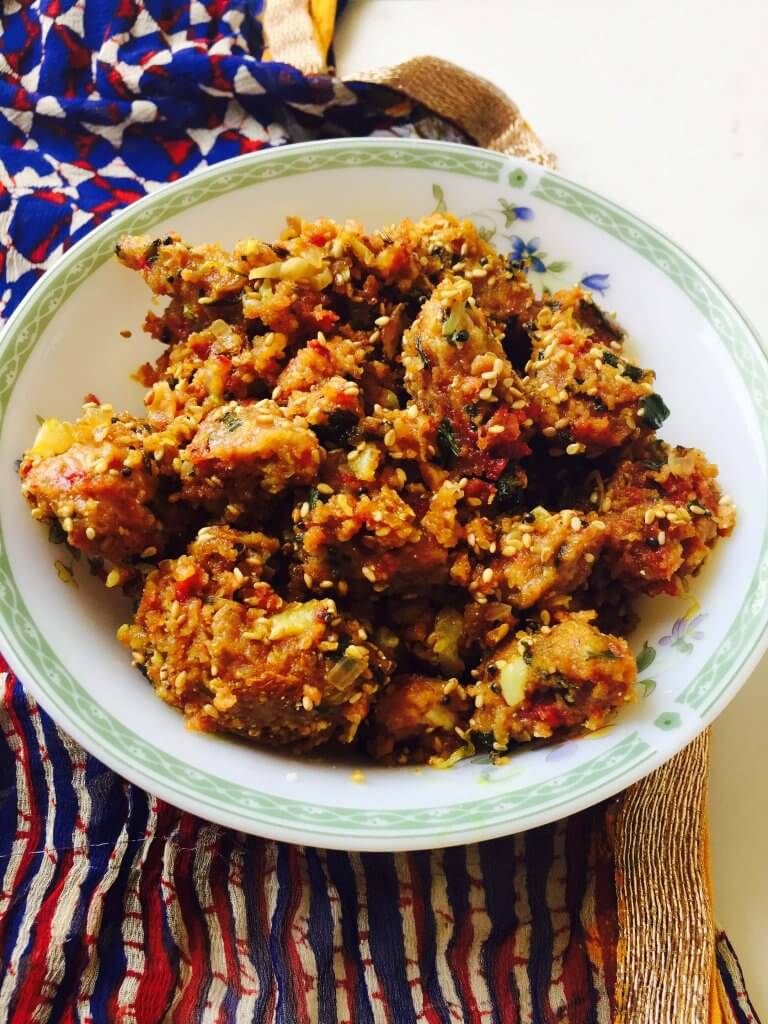 Thats it your super healthy breakfast Oats Muthiya is ready.