Wheat Biscuit | Rose Flavor Biscuit | Custard Cookies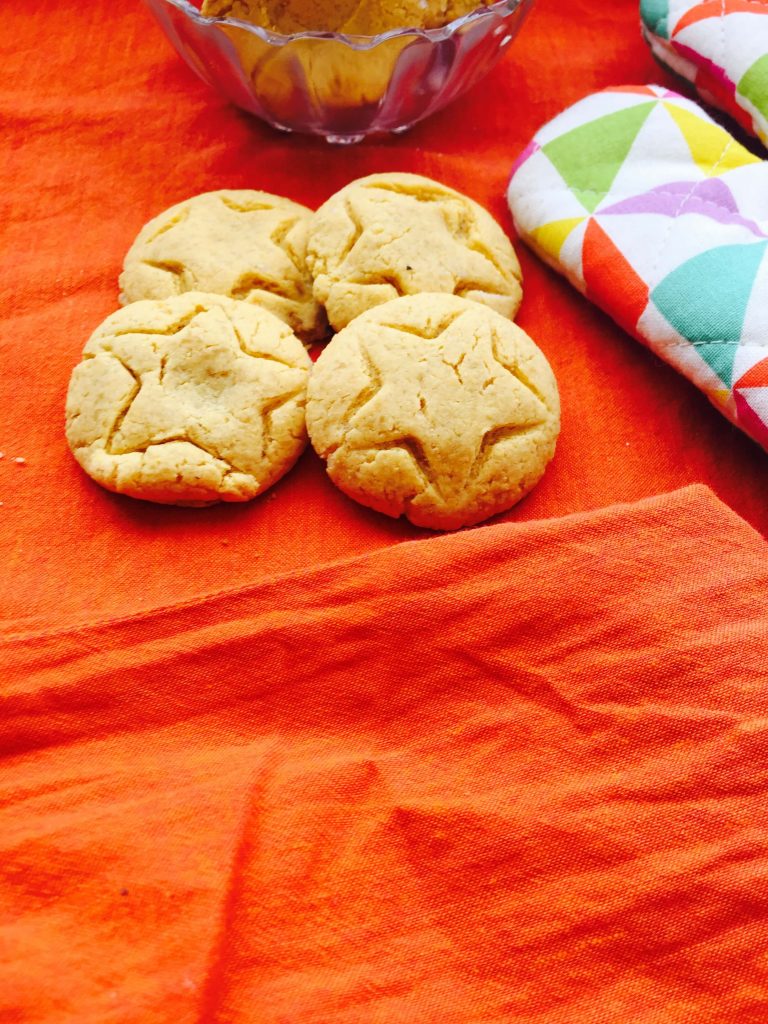 Biscuits is easily getting item to eat anytime anywhere. There are lots of variety of biscuits available as of now. but home made is home made after all. So let's see the recipe of Rose flavor Biscuit. 
See the home made biscuit recipe. This biscuit is made from wheat flour so you can eat guilt free and also you can pack it for kids lunch box Or take it with you while you travelling. you can store it in air tight container for a long time.
So let's get started.
See the full recipe video:
1 Cup – Wheat Flour
1 Cup – powder sugar
1/2 Cup – Custard Powder
1/3 cup – corn flour
1 TSP – Baking Powder
2 TSP – Rose Syrup
1 Cup – Butter
Milk as required
Method:
First of all keep milk a side and mix all other ingredients in a bowl. mix all very well using hand, later add milk as per you need and make a smooth dough.
First of all see the recipe for pressure cooker :
Take a cake baking pen or any other baking pen you have.
grease it with little bit of ghee.
Now take a little portion of dough make a round shape and flatten it. prepare the biscuits shape from half of the dough.
keep the half dough for later use. place all biscuits inside the pan. and press with the star shape mold. you can use whatever shape you like.
Now take a pressure cooker , add some sand , place a small bowl or dish inside the cooker. and place that baking pan, cover cooker with lid ( Remove – Whistle and Gasket). Now bake it for 15 minutes on medium flame.
SECOND METHOD : BAKE IN OVEN
Preheat the oven on 180 degree for 15 minutes.
now take a baking tray grease with little bit of ghee.
prepare  biscuit shape from remaining dough, put all on baking tray and press with star shape mold.
Now place the tray inside the oven oven and bake it for 15-20 minutes on 180 degree.
After 15 minutes check it once.
if biscuits sides are turning brown then keep it for  another 2-3 minutes then take it out.
Also in pressure cooker check after 10 minutes if the biscuit sides are turning brown then keep it for another 2-3 minutes then take it out.
Make sure when you take out the biscuits from Oven OR Cooker it is  soft, let them cool and it turns crispy.
So enjoy this home made biscuit. hope you all like this recipe. Please share it and give your feedback in comment section.
Thanks , Happy Cooking.