Cheese Burst Sooji Pizza | Cheese Burst Semolina Pizza | Sooji Pizza
As we all like to eat cheese burst pizza , I think no one can sy No to more pizza right? But the pizza which you are going to eat outside it's base are made from maida ( All purpose flour) as we all know that. And if you are making pizza base at home also it is made form maida right? So today we are going to make cheezzyyy pizza without maida, you can eat guilt free.  So the recipe is Cheese Burst Sooji Pizza.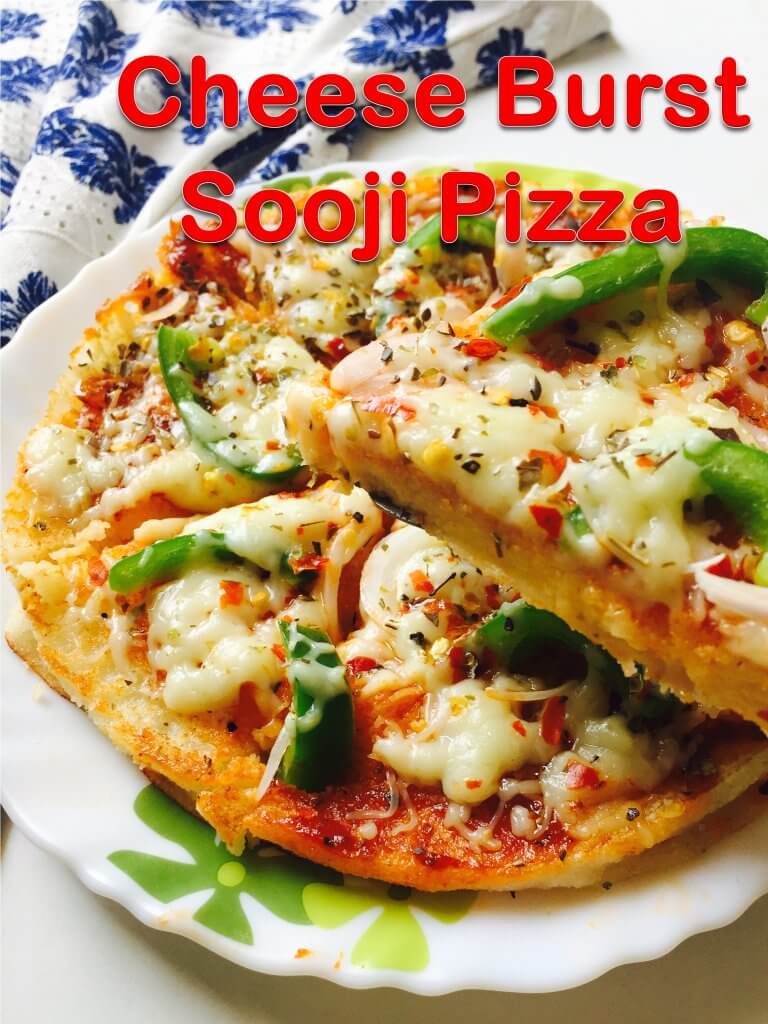 I think your expression is right now  – WHAT ???
Yes we are going to make very delicious cheezzyyy pizza so let's get started.
Ingredients :
2 Cup Sooji
Curd
Salt
Cheese slice
Grated cheese
Capsicum
Onion
Oregano
Chili flakes
Pizza sauce.
1 Tsp ghee
Let me know you first that there is no perfect measurements given here. You can choose quantity of pizza topping as per your taste. Increase and decrease quantity of sooji as per the pizza base you want to make. here you can make 1 pizza with 2 cup of sooji.
So first of all you have to soak sooji in curd for 15 minutes. Till that prepare other ingredients, thinly slice capsicum and onion.
After 15 minutes in sooji add little bit of water and mix it. Add salt as per your taste, keep  the consistency of  batter thick.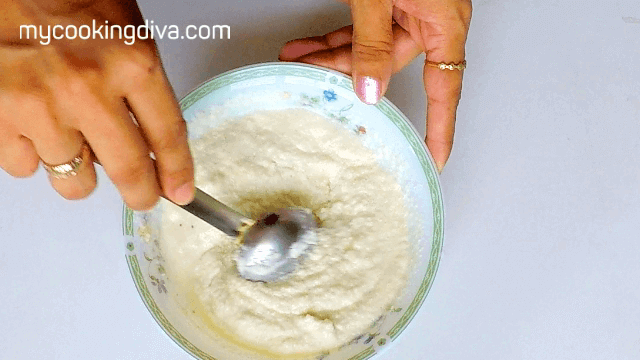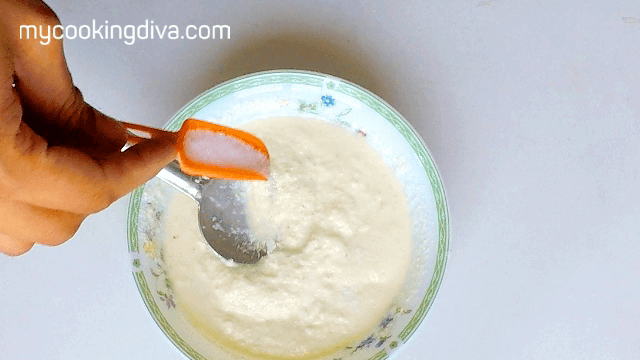 Now heat the non stick pan , pour the 1 tsp ghee. Pour the batter and spread in round shape, keep it thick.  Put the cheese slices, cover the cheese with another layer of sooji batter.  Flip it to another side.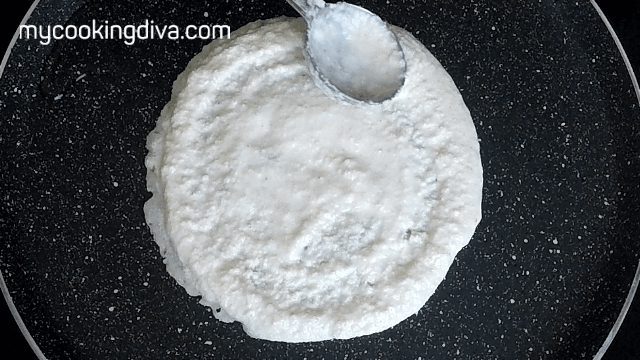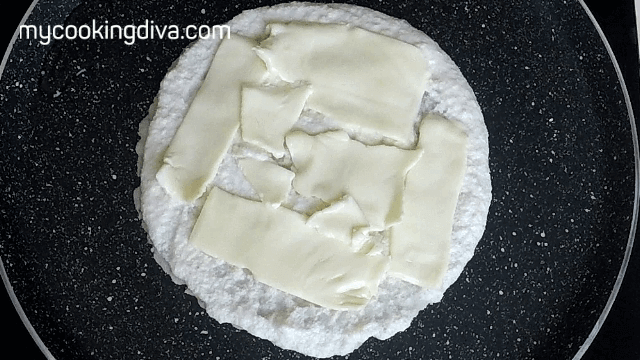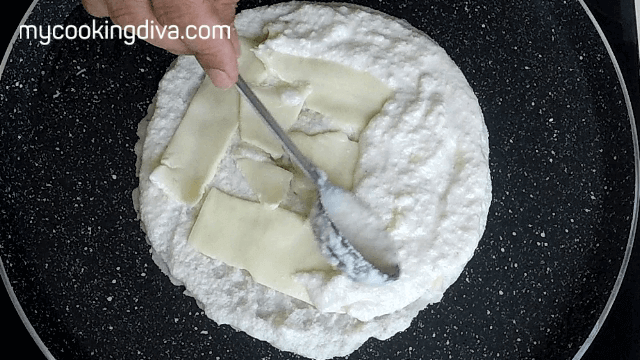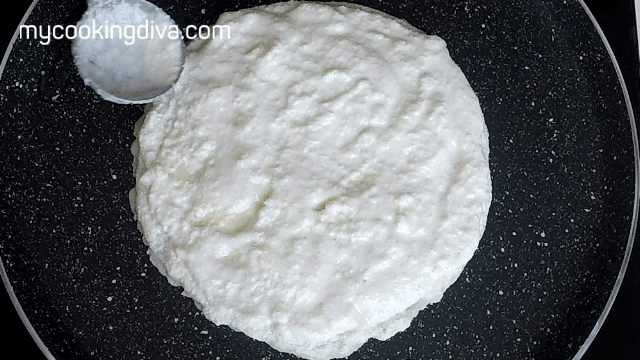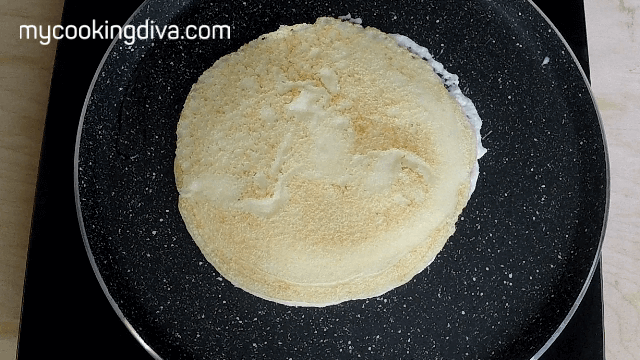 On other side apply pizza sauce, you can use your favorite pizza sauce , I have used here Dr.Oetker pizza sauce.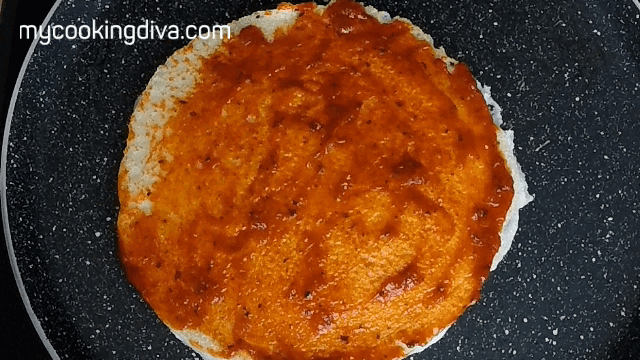 Spread the grated  cheese on pizza sauce, put the sliced capsicum and onion, again spread the grated cheese.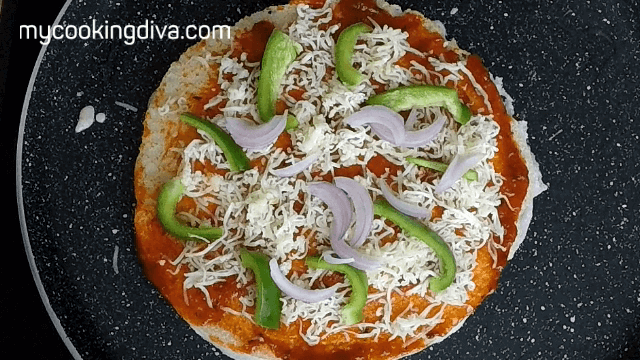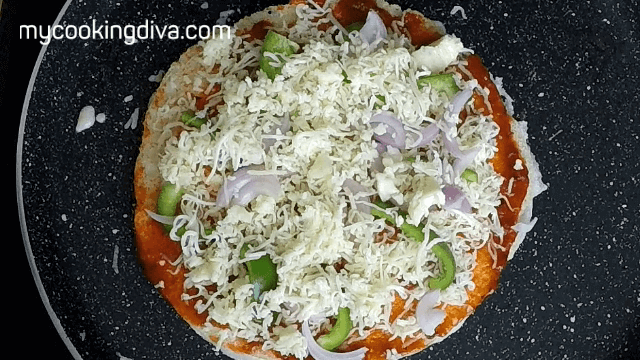 Sprinkle chili flakes , oregano, cover the pizza and cook it for 10 minutes.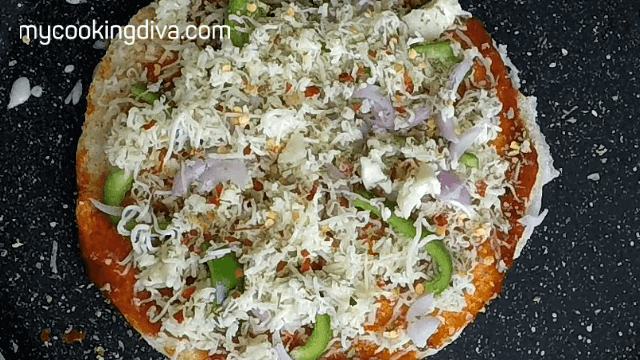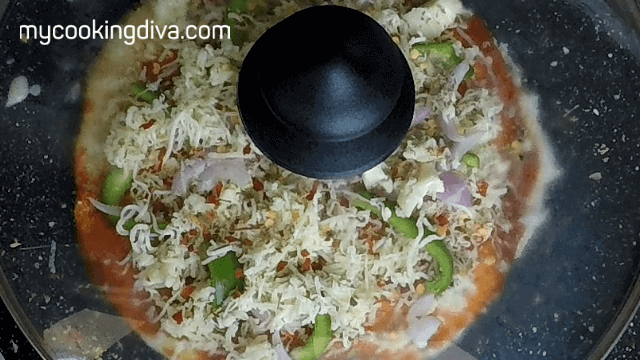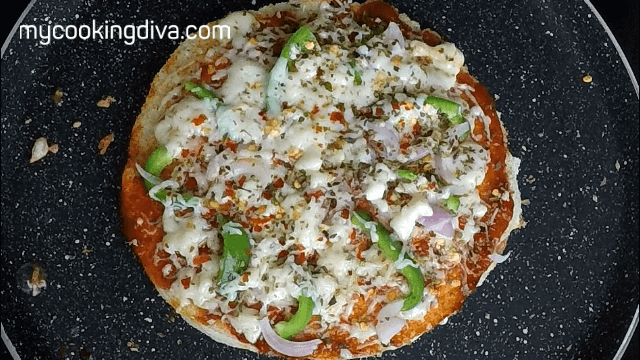 That's it your Cheese Burst Sooji Pizza is ready. Slice it and enjoy!!!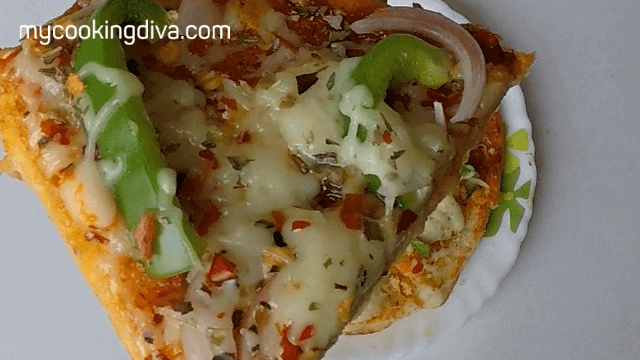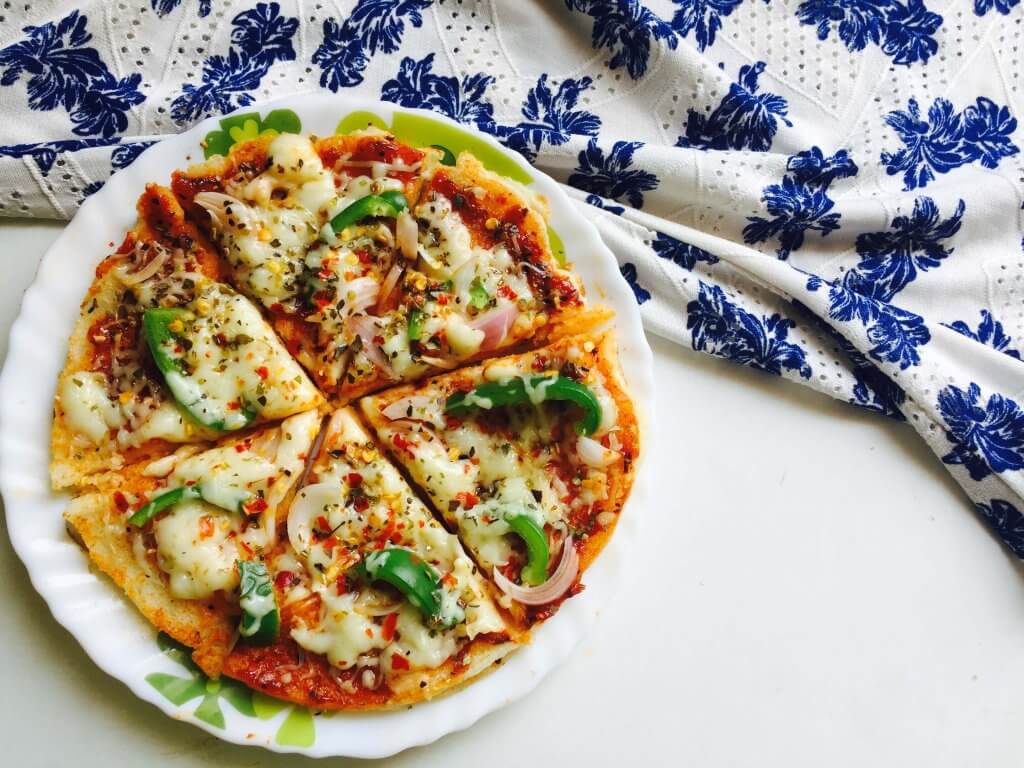 Try this delicious Cheezy pizza and share feedback in comment section below. Thanks you for giving your time to read this post, we will meet soon with new recipe. Happy Cooking.
Also you can check out other recipe: