Cool Dessert in hot summer! Don't need anything else!  Right? Today we will make a very delicious and yummm  dessert. Its Banana And Vermicelli Custard.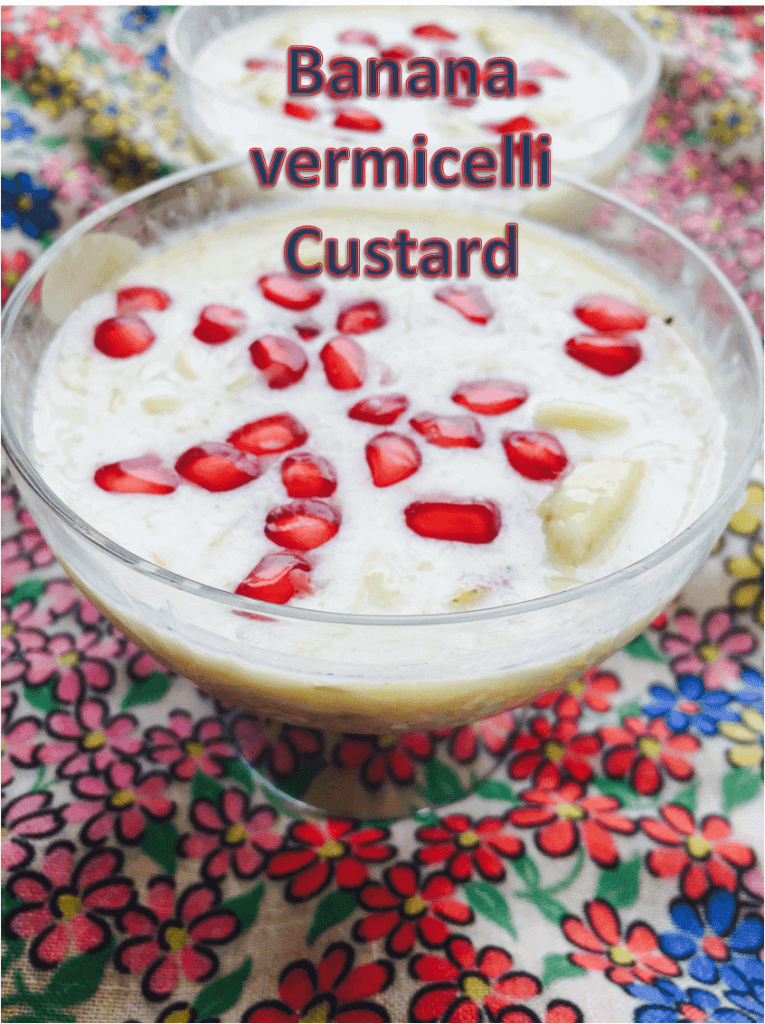 Main Ingredients required in this recipe are Banana – very good source of potassium,  MILK – Very good source of calcium, Almonds- Good source of healthy fats, fiber, protein, magnesium and vitamin E , Vermicelli –  fat–free and low in sodium.
You don't required much time to make this dessert so you must have to try it. I am sure you will like it. You can enjoy this dessert with as a side dessert with lunch. OR enjoy it after dinner. Also you can have it in your breakfast, its very energetic. So now let's see the ingredients and recipe.
Ingredients:
Full fat milk –  litter
½ cup chopped almond.
1 cup – wheat vermicelli
2-3 TSP – Sugar
1 Tsp – Custard Powder
Pomegranate seeds for garnish
2 TSP – Ghee
Recipe:
First of all  take a pen or any vessel you would like to use , heat the ghee and add chopped almonds. Add vermicelli mix all very well and roast until vermicelli gets aromatic.
Now add full fat milk , mix it well and let it boil and stir for 5 minutes. Now add sugar and mix it.
Now take a plain milk in a bowl add custard powder and stir it very well. Make sure there is mo lumps, and mix it with boiling vermicelli and milk.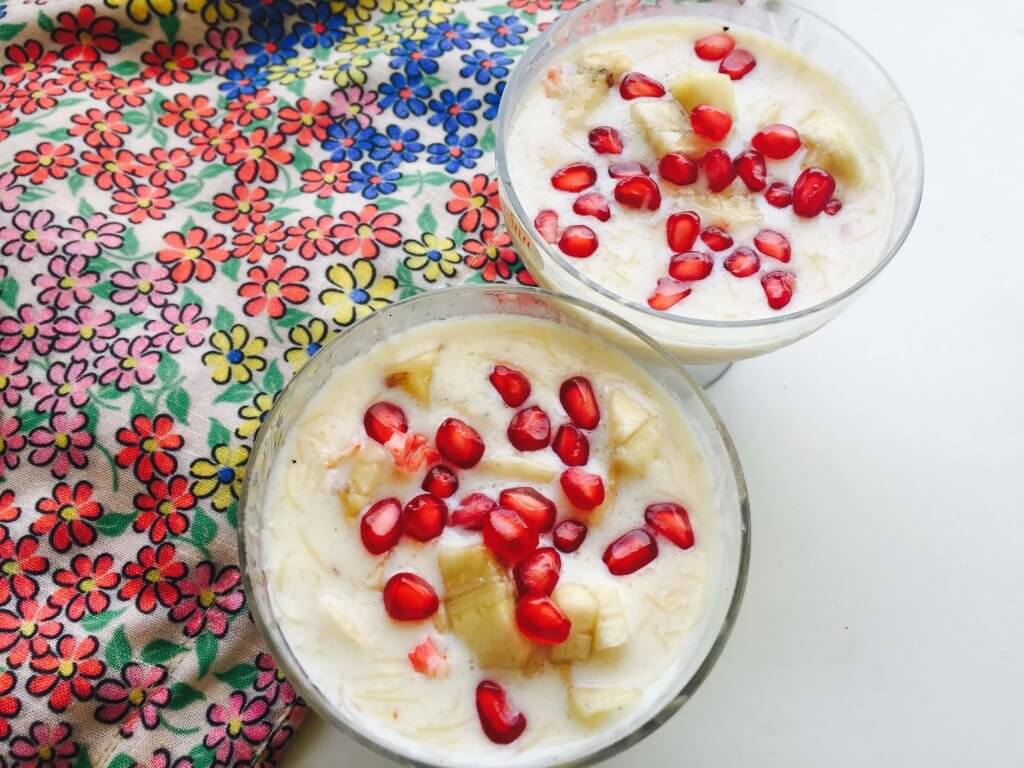 Stir it few minutes and pour into another big bowl  , first let it cool down at room temperature and then refrigerate it for 1 hour.
Then transfer into a serving bowl or glass , add freshly chopped banana, add some pomegranate seeds and serve it chilled.
That's it your Cool Banana & vermicelli Custard is ready.
Note:
If you are not using full fat milk then add 2-3 tsp cream with milk
If you want to avoid sugar then skip the adding sugar step and add honey as per your taste in serving bowl.
You can add rose syrup if you want rose flavor.
1 hour refrigerate is normal time you can keep it in  fridge if you prepared it in morning and would like to have in lunch or dinner.
Have your delicious dessert 🙂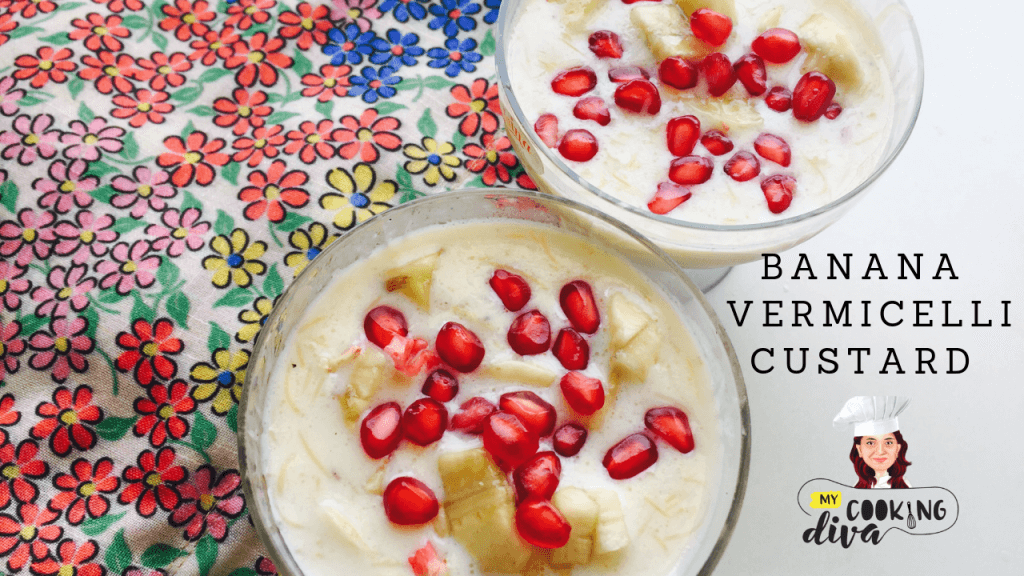 Look at other Dessert Recipe
Enjoy and Happy Cooking 🙂