Milk shake | Rose – Beetroot Milkshale | Rose Milk shake|
Hi eveyrone!  Happiness is getting glass of chilled Milk Shake in hot summer, Right??
There are variety of summer drinks available in market, or else you can make it at home, and nothing is better then home made, So today i am going to show you a very nice flavored Milk shake its a Rose and Beetroot Milkshake.
It requires very less ingredients.
1.5 litter – Chilled milk
2-3 TSP – Powdered sugar
beetroot
2-3 TSP – Rose Syrup
First of all in a large bowl pour the chilled milk  , add sugar , take a small piece of beetroot and grate it directly into the milk. grate around 2-3 tsp beetroot, now add rose syrup.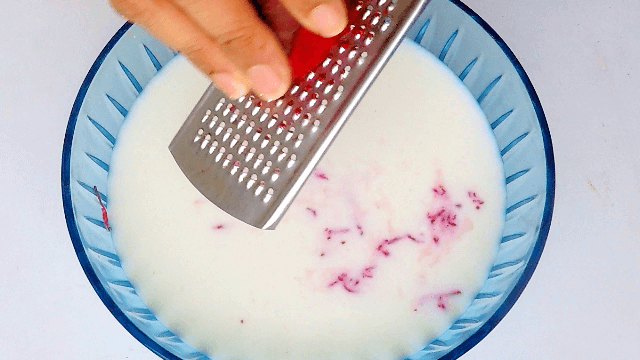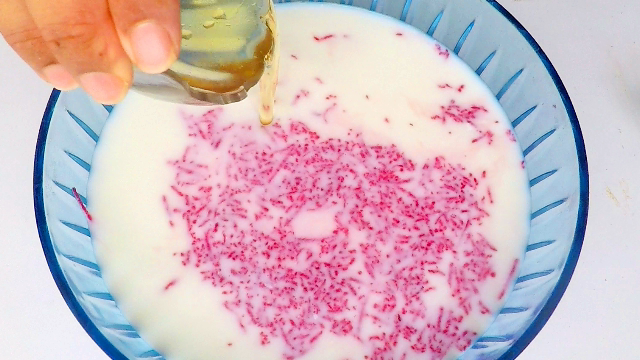 Now stir it for 2-3 minutes. so sugar can melt properly inside the milk.  now keep this milk inside the fridge for 5 minutes.  after 5 minutes you can see the color of milk has been changed to light pink.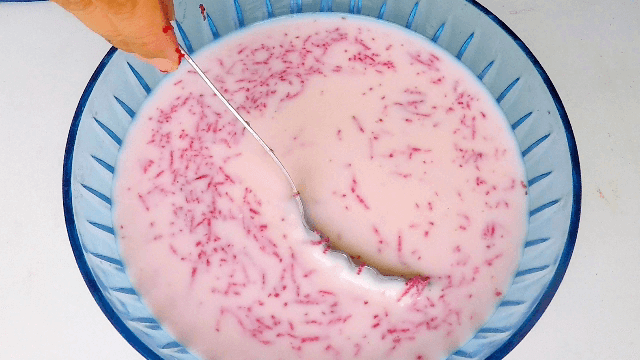 if you want more pink color for your milk shake then grate little more beetroot inside that ready milkshake and keep it aside for 2-3 minutes, you will get more dark pink color for your shake.
So, now your milk shake is ready to drink , pour in shake serving glass or bottle and enjoy chilled. you can keep it in a fridge and drink it whenever you want it. Also serve this to your guest they will enjoy it.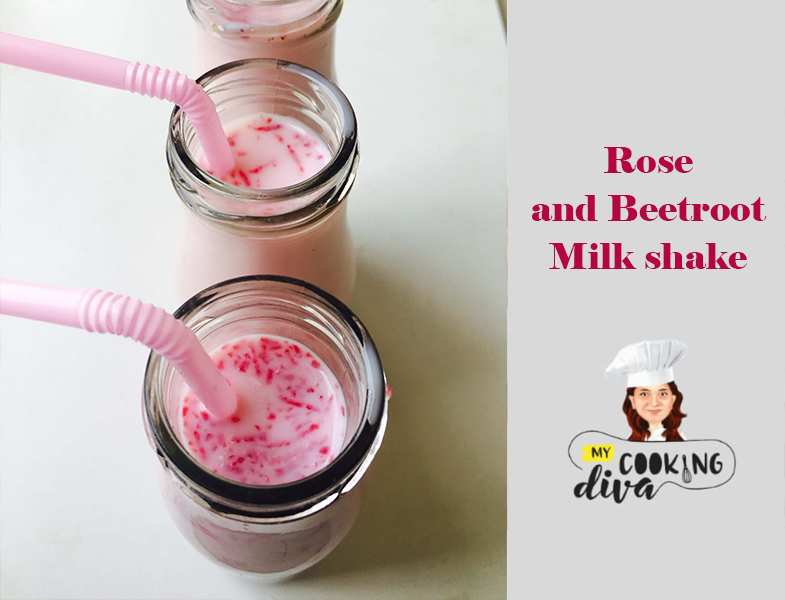 Note:
if you want the Elaichi – Kesar flavor then take a half cup of warm milk , add half tsp of Elaichi Powder, add some kesar and mix it with milk instead of rose syrup.
So try this amazing flavored milk shake, hope you like this recipe , share it.
Happy Cooking 🙂