Soya Chunks Recipe | Soya Chunks| Soya Curry | Soya Chunks Masala Curry  – Superb healthy recipe.
AS you know soya is very good for our health. you can eat soya in many ways. You can mix soya beans flour into the wheat flour and make chapati from this mix wheat and soya bean flour. its a very good option.  Soya chunks  also a very good option to eat.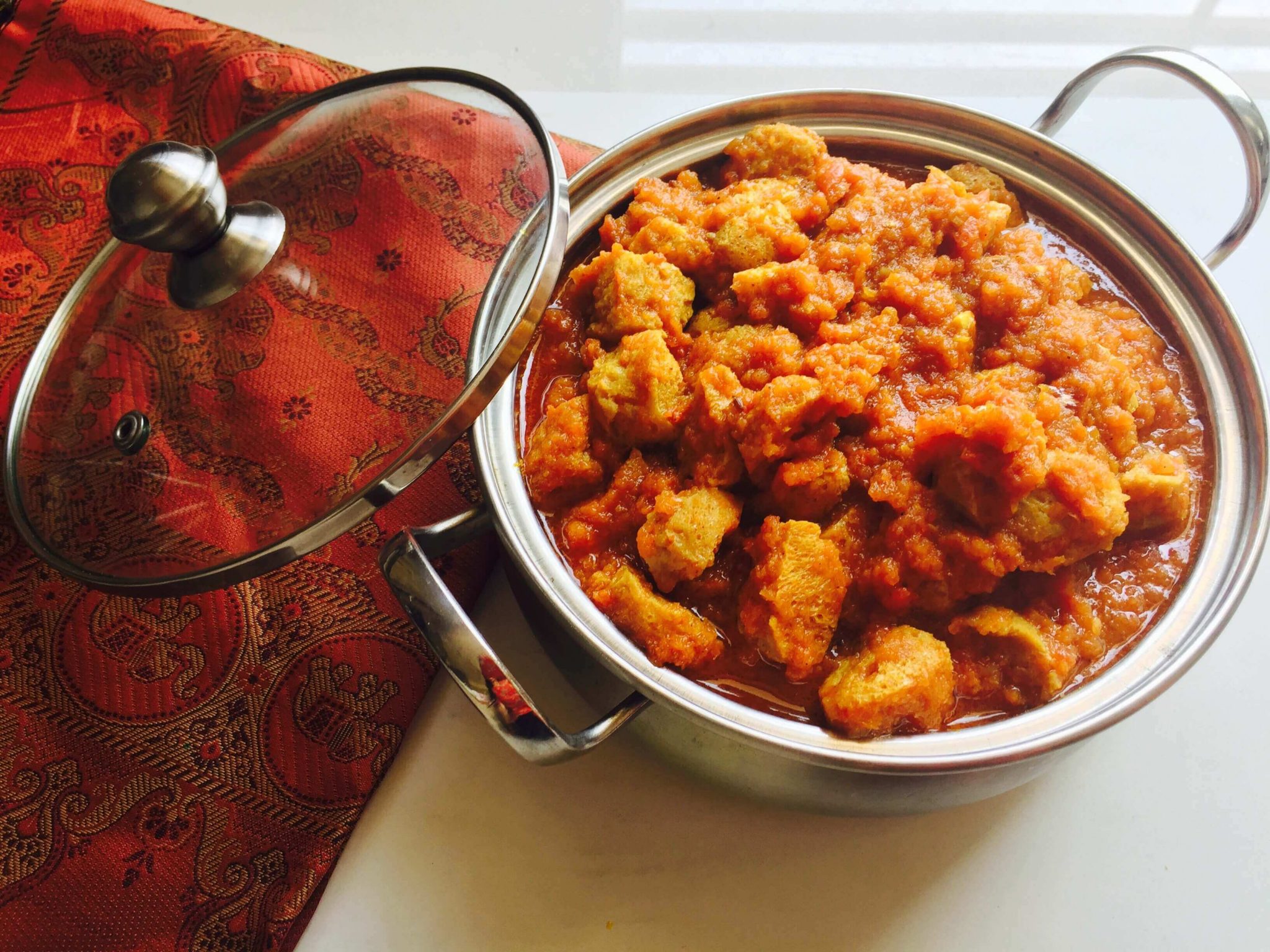 There are various type of soya chunks recipe to make. Today we will prepare very healthy and  easy recipe –  Soya Chunks Masala Curry.
Ingredients :-
2 cup soya chunks
3-4 Tsp – Oil
Asafoetida
1 TSP – Mustard Seeds , Cumin Seeds
1 Cup – Onion Paste
2 cup – tomato paste
Salt as per the taste
1 TSP – Coriander powder
1 TSP – Turmeric Powder
1.5 TSP – Red chili powder
2 TSP – Garam Masala
1 TSP – Garlic and Red Chili Powder Paste
First of all soak soya chunks into water and let it soak for 30 minutes. At this time prepare all your ingredients , make a onion and tomato paste. Now all set ??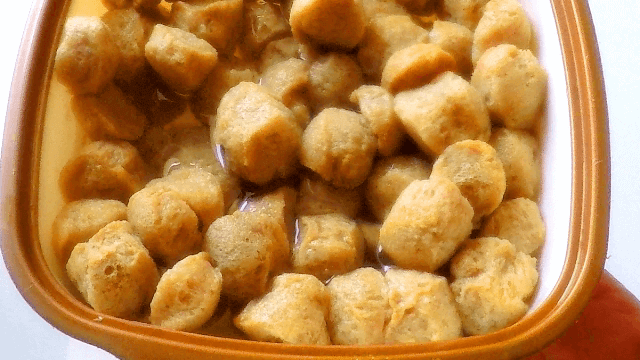 Heat the oil in a pan,  add mustard seeds,  cumin seeds, Asafoetida , turmeric powder , now add onion paste.  Mix all very well , cover the lid and cook it for 5-7 minutes .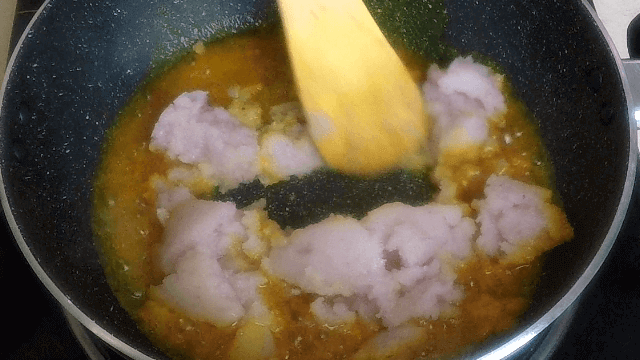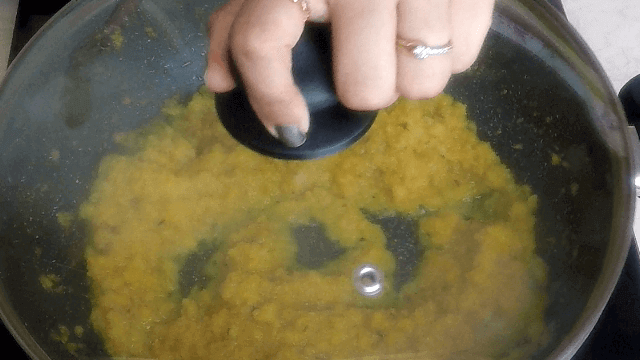 between this time  squeeze the water from soya vadi,  cut it in two pieces and keep it a side.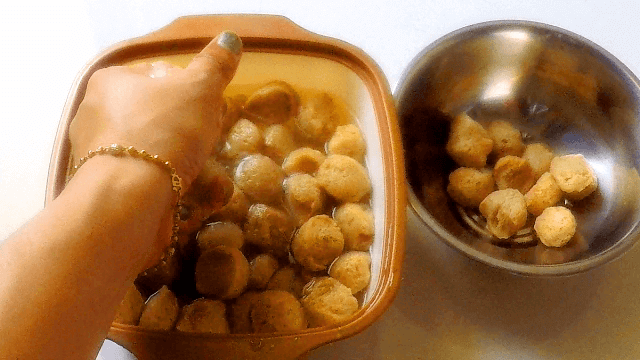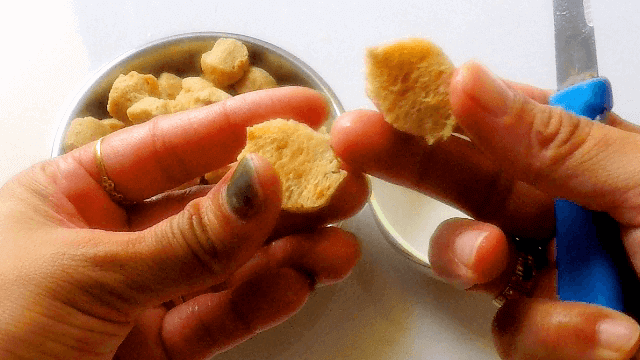 Now open the pan lid , add tomato paste, mix it well with onion paste, now add all masala – Garlic and red chili powder paste, coriander powder, red chili powder, garam masala and salt. Mix all very well cover the lid and let it cook for 5-10 minutes.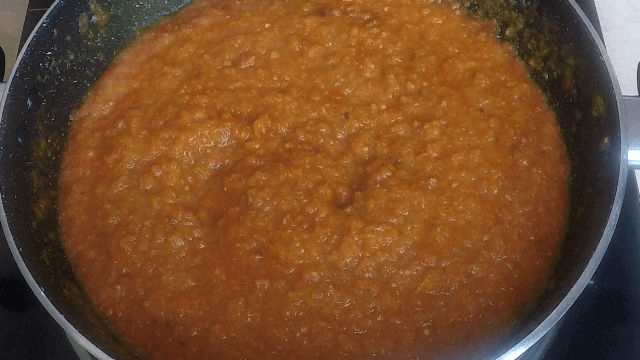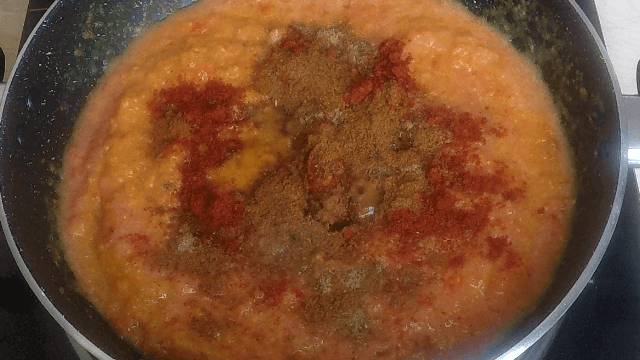 Then add soya chunks and mix well with curry. Cover and again cook for 5 minutes to soya chunks absorb the masala curry and chunks will tastes very good.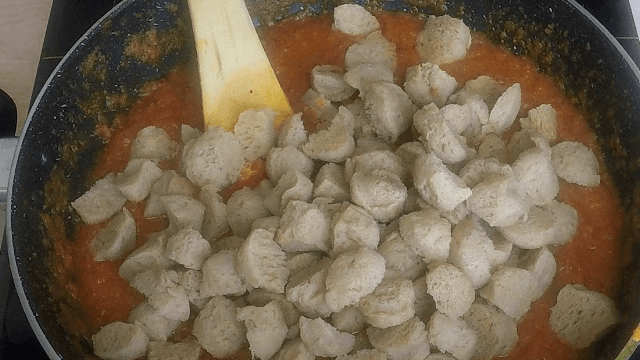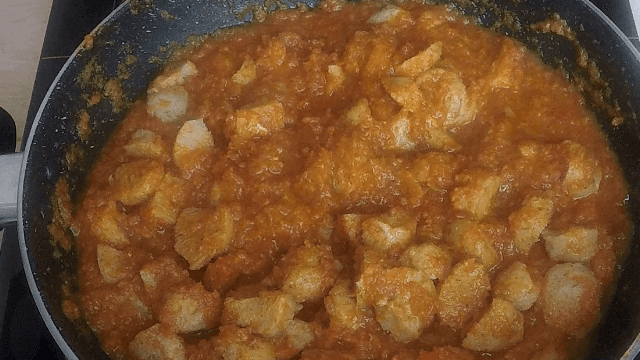 That's it your Soya Chunks Masala Curry is ready serve it with Spinach pulao its really a very healthy combination. OR serve with Rajma pulao and chapati.
Also have a look at another curry recipe – Paneer Masala Curry