Lauki also called Bottle Guard. Lauki halwa has same recipe as Gajar Halwa but lauki halwa will take some time to cook.  Lauki is a great source of Vitamin C , K and Calcium.  Now let's see the step by step recipe of Lauki Halwa.
Ingredients :–
1 Kg – Lauki OR Bottle Guard
1.5 Litter – Full Fat Milk
1 Cup – Ghee
5-6 TSP – Sugar (Also You can use Khada Sakar (Mishri)
1 Cup – Cream
1 cup – almond powder
Step by step Recipes and photos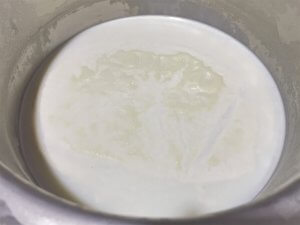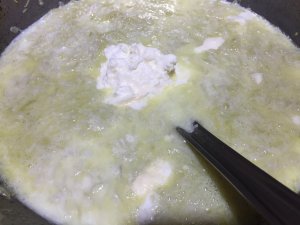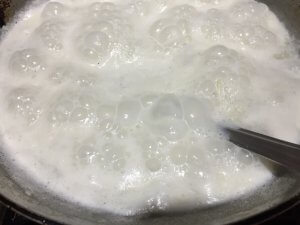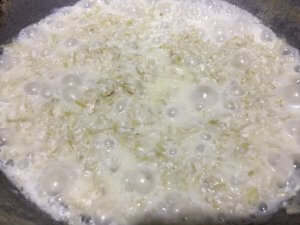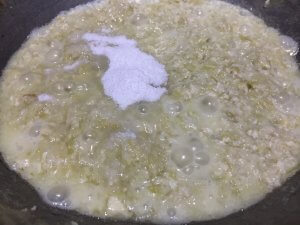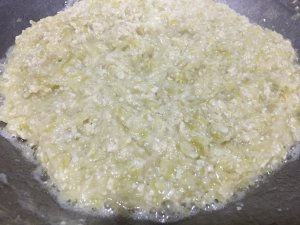 Steps :-
Step 1 :-  Peel your lauki and wash very well.
Step 2 :- Squeeze the water
Step 3 :- Heat the heavy bottom Or Non-stick pan
Step 4 :- Add ghee and add Lauki 
Step 5 :- Saute the lauki around 10 minutes in ghee.
Other side boil the milk
Step 6 :- you can smell the aroma of ghee now now add boiled milk & cream
Step 7: – simmer halwa on low to medium flame and stir often
Cook until the Halwa turns thick. 
Now add sugar mix it very well and let it cook for 5 minutes , add almond powder mix again and serve hot.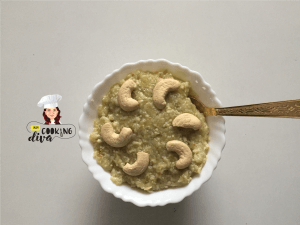 Tips:
Must saute the lauki first in ghee to reduce raw flavor
always use boiled milk it will save your cooking time
always taste lauki before using it for halwa
Try another indian traditional sweet dish  Rice Kheer